Linux Font Equivalents to Popular Web Typefaces [Jonathan Christopher]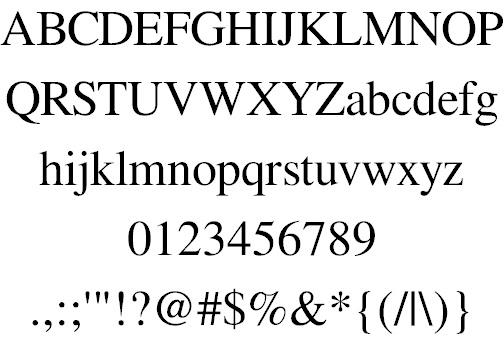 A useful guide to free font replacements for Linux users. A quick overview:
Arial: Garuda, Utkal, Nimbus Sans l, FreeSans, Malayalam, Phetsarath OT.
Charcoal: Rekha, aakar, FreeSerif, Gentium.
Comic Sans MS: TSCu_Comic.
Courier New: FreeMono, Nimbus Mono L.
Georgia: Nimbus Roman No9 L, Century Schoolbook L, Norasi, Rekha.
Helvetica: freeSans, Gargi_1.7, Jamrul, Malayalam, Mukti Narrow, Nimbus Sans L, Phetsarath OT.
Lucida Grande: Gargi_1.7, Garuda, Jamrul, Loma, Malayalam, Mukti Narrow.
New York: Bitstream Vera Serif, DejaVu Serif.
Tahoma: Kalimati.
Times New Roman: freeSerif.
Palatino Linotype: FreeSerif, Likhan, Norasi, Rekha.
Verdana: Kalimati.
Brought by albany, NY-based Jonathan Christopher.
EXTERNAL LINKS
Linux Font Equivalents to Popular Web Typefaces
MyFonts search
Monotype search
Fontspring search
Google search

INTERNAL LINKS
X windows font software ⦿ Choice of fonts ⦿ Courier and derived typefaces ⦿