Bamboo Types [Florian Bambhout]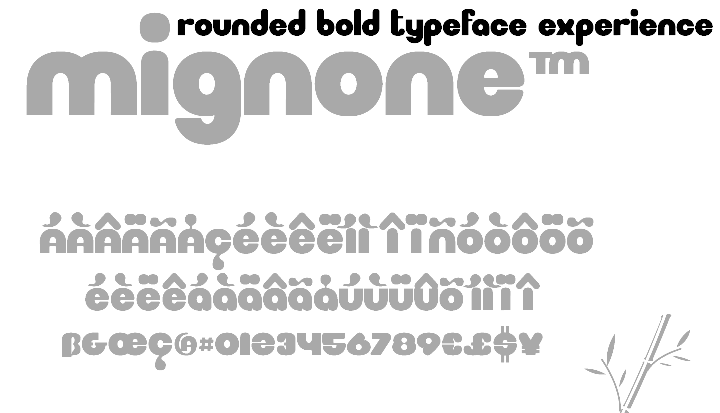 Foundry that grew out of the now defunct and controversial Gasoligne in Brest, France, which was run by Yves Patinec (Roubaix) and his brother. The Bamboo Type fonts rescued from Gasoligne in 2008 are Neborg Sans (2008, organic and techno), Mignone (2011, fat organic face), Bambhout Connect Trial (2010), Bambhout (2009, experimental), Oxea (2008, organic), Magenta (2009, italic display type inspired by Inverserif from Infinitype, which in turn has roots in Speedway from FontBank, Concorde from Brendel Informatik, OptiIambic from Castcraft, and so forth), and Veeko, Veeko Wide (informal and organic). Bamboo Types says that the fonts were designed by freelance designer Florian Bambhout. I don't believe that for a second----that name was made up.
Typefaces from 2014: Meditation.
EXTERNAL LINKS
Bamboo Types
Dafont page
MyFonts search
Monotype search
Fontspring search
Google search

INTERNAL LINKS
Commercial fonts (small outfits) ⦿ Type designers ⦿ Type designers ⦿ Type design in France ⦿ Experimental type ⦿