Tour de Force [Slobodan Jelesijevic]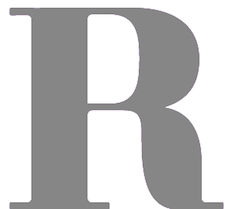 Slobodan Jelesijevic (b. 1951) is a Serbian type designer, born and based in Gornji Milanovac, Serbia. He graduated with a degree in graphic communication and lettering from the Faculty of Applied Arts, University of Arts, Belgrade. He is a typeface and graphic designer and illustrator, and teaches graphic communication at the Faculty of Art in Nis, Serbia. In 2009, he created ITC Nova Lineta (chiseled look font) and ITC Pino (a bouncy light-hearted typeface designed for a children's magazine). Also in 2009, he and Dusan Jelesijevic founded Tour de Force, where one can buy Belco (2009, sans and slab serif by Slobodan Jelesijevic; now also at T26), Punkerro Crust (2009, delicious scratchy type by Dusan Jelesijevic), Qiltray (2009, handwriting for long texts), Horrorama (rough brush signpainting face), Oblik and Oblik Serif (2009, by Slobodan), Demis (2010, a decorative typeface by Slobodan), Oblik Classic (2010, by Slobodan--an organic sans family), Oblik Bold, Rough the Type (2009, hand-printed), Trubadur (2010, triangularly serifed typeface by Slobodan), and Znak Symbols (2009).
In 2012, he made Kvadra (slabbed family), Vezus (a flared sans family characterized by a capricious w) and Prored (an elegant sans family).
In 2013, he published Vezus Serif, which was followed in 2014 by Vezus Serif Texture.
In 2014, Slobodan finished the sans typeface family Galeb and Galeb Texture.
Typefaces from 2015: Jeles (a rounded didone typeface family with large x-height).
Typefaces from 2016: Galeb Stencil, Galeb Stencil Texture.
Typefaces from 2018 by Slobodan: Dopis (a neo-grotesque).
MyFonts link. Klingspor link. Agfa/Monotype link. Fontspring link.
EXTERNAL LINKS
Tour de Force


[Buy fonts]


[Designer info]
Fontspring link [Buy fonts]
Monotype link
Klingspor Museum page
MyFonts search
Monotype search
Fontspring search
Google search

INTERNAL LINKS
Type designers ⦿ Type designers ⦿ The Serbian type scene ⦿ Stone age fonts ⦿ Handwriting fonts ⦿ Dingbats (original) ⦿ Brush script typefaces ⦿ Textured typefaces ⦿ Modern style [Bodoni, Didot, Walbaum, Thorowgood, Computer Modern, etc.] ⦿ Stencil fonts ⦿