Luis Vicente Hernandez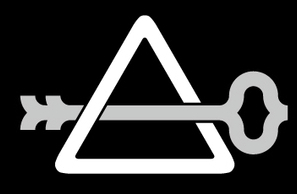 Luis Vicente Hernandez (Dos Decadatres, or DDCT) is a Spanish designer in Madrid who created the free pixelish typeface Houndstooth in 2007 for Neo2, a Spanish magazine. His typefaces include Anchor Deco (2009), Caponata (2009, elegant display face), Maxima (2009), Aguadulce (2009), Super League Font (2010), Minima, Absurda, Houndstooth, Unga Unga (primitive counterless comic book face), Perruna, DDCT Abstrusa (2009), Black Diamonz (2009, rhombic), Bouncing Wisdom (2010, a face in the style of Rennie Mackintosh), Boaz (2010, a display headline face for Go Skateboarding Mag), Farewell (2011), Averis (2011, an art deco display face).
In 2012, he created the tall piano key typeface Buho.
Typefaces from 2013 include OOG.
Typefaces done between 2013 and 2017 include Hoot (used in the Tao Te Ching book).
Bespoke typefaces: Suanzesburg (for TheCube), Sphere (for Henry Blake).
EXTERNAL LINKS
Luis Vicente Hernandez
Behance page
MyFonts search
Monotype search
Fontspring search
Google search

INTERNAL LINKS
Arts and Crafts Movement ⦿ The Spanish type scene ⦿ Type designers ⦿ Type designers ⦿ Art deco typefaces ⦿ Pixel/bitmap fonts ⦿ Piano key typefaces ⦿ Rhombic typefaces ⦿ Corporate typefaces ⦿