Si47ash Fonts [Shahab Siavash]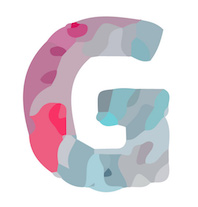 Graphic designer who was based in Rasht, Iran, who dabbles in experimental Persian type design. Reportedly, he is based in Canada in 2020. He has made over 30 fonts, including ReZar, Nassim Distorted, Si47 Ash Dirty (a grungy Farsi font), Si47 Ash Dirty Neat, Si47 Ash Sole (2016, for Farsi). In 2016, he designed the Latin / Farsi font Kay Khosrow (12 squarish styles; for Latin, Arabic and Farsi), which comes with a coloured version. KayKhosrow and Sole are the first ever non-cursive Persian fonts, according to Siavash. Kay Khosrow Chromatic is the first Persian color font.
In 2017, he designed SepidKhan (Persian Braille), Si47ash Dali, Si47ash NaPeyda, Si47ash Kaboos, Si467ash Garmalad, Si47ash Sangestan, Si47ash Dibacheh, Si47Ash Mash Nazanin, Si47ash Bulb (grungy Arabic typeface) and Si47ash Ruby.
Typefaces from 2018: Si47ash Fontball (a Persian and Arabic color font), Si47ash Sorkhabi, Si47ash Mana, Si47ash Mashgh, Rainbow Dream Font (a Persian color font in the style of Gilbert), Si47ash Dirin, Si47ash Barbad, Si47ash Apadana, Si47ash Eima (modular, stencil), Dream Fonts (color fonts for Latin and Persian), Shabdiz.
In 2020, he released Hezareh.
Typefaces from 2021: Chelleh (a chubby font for Latin, Persian and Arabic), Astaneh (a Persian / Arabic typeface).
Open Font Library link. Dribble link. Alternate URL. Yet another link.