Typesenses [Sabrina Mariela Lopez]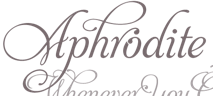 Typesenses was founded in 2009 by Sabrina Lopez in Ramos Mejìa, near Buenos Aires. Sabrina Lopez (b. 1987) graduated from FADU, University of Buenos Aires. Her typefaces include:
Lady Elizabeth Grant (2008). Developed during her studies at FADU / UBA.
With Maximiliano Sproviero, she created Aphrodite Pro (2009, +Slim), a calligraphic family in the style of Alejandro Paul's famous Affair.
From 2009 until 2011, she worked on the fancy copperplate calligraphic script family Parfumerie Script. This typeface won an award at Tipos Latinos 2012.
In 2012, she joined the Google Web Font craze, and published the free copperplate script face Rouge Script.
In 2013, she published Wishes Script (2013), a connected ligature-rich typeface with adapted ornaments and borders for use in greeting cards and wedding invitations. It comes with a Trajan-inspired style called Wishes Script Caps. Winner of an award at Tipos Latinos 2014.
Euphoria Script (2013). A free Google Web font.
Fantasy and Fantasy Caps (2014) is an elegant set of medieval fonts that includes two styles of Lombardic caps. It could also be used for wedding scripts and monograms.
Blend (2015). A large handcrafted type system, layered and with dingbats. Blend won an award at Tipos Latinos 2016.
Limon (2017). This fresh hand-made font collection was hand-drawn by Sabrina Lopez, with the collaboration of Sol Suarez (who illustrated the dingbats) and Guido Ferreyra (who made the font production and programming of the script font). It took 18 months to complete. Winner at Tipos Latinos 2018 of a type design award for Limon.
Dress (2018). A layered Victorian Tuscan circus style typeface family.
The signage script Christmas Time 2019 (2019).
Chonky (2020). A bold retro signage script in Regular and Poster styles.
EXTERNAL LINKS
Typesenses


[Buy fonts]


[Designer info]
Fontspring link [Buy fonts]
Monotype link
Monotype foundry link
Behance page
Klingspor Museum page
MyFonts search
Monotype search
Fontspring search
Google search

INTERNAL LINKS
Calligraphic typefaces ⦿ Type design in Argentina ⦿ Type designers ⦿ Type designers ⦿ Commercial fonts (small outfits) ⦿ Copperplate ⦿ Type scene in Florida ⦿ Lombardic types ⦿ Victorian typefaces ⦿ Circus fonts ⦿ Western fonts ⦿ Tuscan fonts ⦿ Signage typefaces ⦿