Mister Chek [Andrey Chernevich]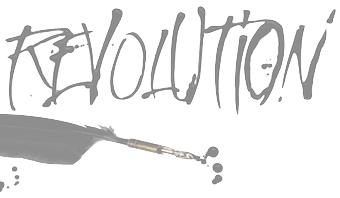 Russian designer in St. Petersburg, aka Mister Chek, b. 1983. Dafont carries his free demos. He sells his typefaces here: Horizons, Trueper (tattoo face), Black Queen (metal band face), King Arthur (blackletter).
He created the free typefaces MCF Revolution Ink (2012, a Treefrog-style handwriting all-caps face), MCF Zelfis (2011, a tattoo font), MCF Bad Manners WW (2009, blackletter), MCF Star Worms (2012, blackletter / tattoo face), and MCF Funera (2010).
Typefaces from 2016: Legion of Darwin, Galler, Petarda (tattoo font), Geroin (a rough brush), MCF Empire Cave, MCF Perun, Tawer, Barklay, Krechet (tattoo style), G Style, Amega Star, Pobeda, Brather Script, MCF Iraida Script.
Typefaces from 2017: Black Fox (blackletter), Stone Head (Victorian), Alien Delon (hipster and trekkie styles).
Typefaces from 2019: MCF Joker, MCF Mudster (inky).
Dafont link. Devian Tart link. Abstract Fonts link. Creative Market link.