LetterCult [Brian A. Jaramillo]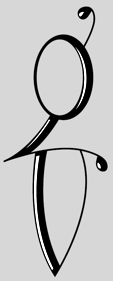 Brian Jaramillo's page that highlights remarkable work by type designers, letterers, sign painters, graffiti artists, stone carvers, calligraphers, poster artists, and graphic designers. Its founders are Brian Jaramillo and Ray Frenden (a custom letterer), and frequent contributors include Jonathan Selig, Alex Savakis and David Hubner. Brian himself runs the Agency 26 lettering blog, where one can ogle his own lettering experiments from 2009: Bikini Killin' (alphabet), a toy font for Tokidoki, Hilton poster lettering, the word Boston, Fuck you lettering, So long sucker poster, Lowercase g, LetterCult logo, Kanye Unabomber art deco lettering.
Behance link. Brian is located in Signal Hill, CA.
EXTERNAL LINKS
LetterCult
Behance page
MyFonts search
Monotype search
Fontspring search
Google search

INTERNAL LINKS
Font examples ⦿ Calligraphic typefaces ⦿ Type scene in California ⦿ Type blogs ⦿ Type news ⦿