Tobias Sommer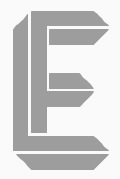 Tobias Sommer ("Shasta") is the Geneva, Switzerland-based designer (b. 1986) at FontStruct in 2008 of Great Depression (influenced by headline fonts from 1929), Brutto (headline slab serif), Lame Dude (dripping paint), Toytype (an interesting Indic simulation typeface based on an earlier block font by him called Block On), Teatral and Teatral Fill (gorgeous Western circus style decorative typefaces), Fickle Mickle, Hard Light (shadow face), Tangram, Tangram Grid, Tangram Grid Rounded (kitchen tile), and Tangram Rounded (octagonal/kitchen tile). In 2009, he added Stylita, Vasyugan, Block On, Cupra, Disparador (mechanical octagonal: +Stencil, +Filled), Exempla Slab Serif, Exempla Sans (Strict, Medium, Ultra Light, Stencil: octagonal family), Stitched Outline, Escheresk (impossible outlines), Capitalia (+Rounded), Vjatka (constructivist), Punched Out (+Fill: pixelish), Cupra.
Additions in 2010: Punchline Filled (athletic lettering), High Voltage, Punchline (ultra heavy octagonal slab; +Filled), Nicotiana (slab serif), Exempla Slab Medium, Punched Out, Exempla Sans Medium (fat octagonal), Pixel Pandemonium, Tradita, Frostletter (blackletter), Scrambled Script (blackletter), Circle Cult (circle-themed sans).
Typefaces made in 2012: Apodosa (octagonal).
Dafont link. Fontspace link. Blogspot link. Klingspor link. Abstract Fonts link.
EXTERNAL LINKS
Tobias Sommer
Dafont page
Fontspace page
Klingspor Museum page
MyFonts search
Monotype search
Fontspring search
Google search

INTERNAL LINKS
Kitchen tile fonts ⦿ Type designers ⦿ Type designers ⦿ FontStruct fonts ⦿ Indic simulation fonts ⦿ Western fonts ⦿ Type design and Escher ⦿ Octagonal typefaces ⦿ Stencil fonts ⦿ Type design and constructivism ⦿ Type design in Switzerland ⦿ Typefaces for stitching ⦿ Blackletter fonts ⦿ Tangram typefaces ⦿ Circle-themed typefaces ⦿ Circus fonts ⦿