Torquato Torío de la Riva y Herrero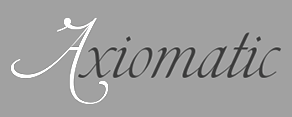 Spanish writing master (b. 1759, Villaturde, d. 1820) who published Arte de Escribir por reglas y con muestras según la doctrina de los mejores autores antiguos y modernos, extranjeros y nacionales in 1798 (and also in 1802 in Madrid, chez Joaquin Ibarra). His name is also spelled Torcuato. Torio studied Latin, theology and law at the University of Valladolid in 1773. A Spanish script from his 1802 book. Ornamental caps from that same book. Download Arte de Escribir. See also here. Full download from the University of Huelva. See also here.
Digital revivals of his chancery scripts include Torio (2014, Pedro Leal).
EXTERNAL LINKS
Torquato Torío de la Riva y Herrero
MyFonts search
Monotype search
Fontspring search
Google search

INTERNAL LINKS
The Spanish type scene ⦿ Calligraphic typefaces ⦿ Ornamental caps typefaces ⦿ Penmanship ⦿ Chancery hand, cancellaresca ⦿