Gesine Todt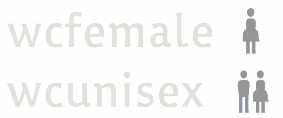 Gesine Todt is a Berlin-based graphic and typeface designer. She studied type design under Lucas De Groot at FH Potsdam from 2004 until 2006, where she created the sans typeface Gabelle. At HTW Berlin University she studied graphic design and graduated in 2007.
In 2009 she graduated with an MA in Typeface Design from the University of Reading. Since then she works as a freelancer and enjoys the view from her studio in Berlin Kreuzberg. Her graduation project at Reading involved the sans typeface You Are Here. This typeface was made for wayfinding, and was compared in her thesis with famous wayfinding typefaces such as FF Info Display, FF DIN, Folio, Frutiger, ITC Johnston, Simple, Univers, Vectora, OfficinaSans, and Interstate.
In 2011, she put her typefaces up for free download at Google Web Font Directory: Amaranth (an upright italic; see also Open Font Library), Bigshot One (a showy didone display face), Snippet (2011), Leckerli One (2011: a fat signage typeface).
Fontspace link. Klingspor link. Fontsquirrel link. Google Plus link.
EXTERNAL LINKS
Gesine Todt
Fontspace page
Klingspor Museum page
MyFonts search
Monotype search
Fontspring search
Google search

INTERNAL LINKS
Type designers ⦿ Type designers ⦿ German type scene ⦿ Sites with only a few free fonts ⦿ Modern style [Bodoni, Didot, Walbaum, Thorowgood, Computer Modern, etc.] ⦿ Signage typefaces ⦿ DIN ⦿