Studio Big Horror [Alexandros Mavrogiannis]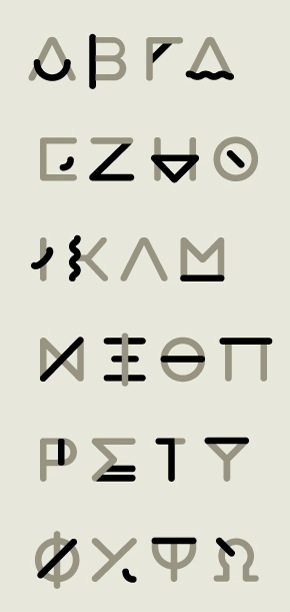 Art director, illustrator and designer based in Athens, Greece who set up Big Horror Studio in 2010. Before that, he was assistant art director at Esquire magazine. He made some fun type plays in 2009.
His typefaces:
The custom typeface Telegraph (2012). Done for a music band. He runs Studio Big Horror in Athens, Greece, est. 2010.
The alchemic typeface KAE (2012).
EXTERNAL LINKS
Studio Big Horror
Behance page
MyFonts search
Monotype search
Fontspring search
Google search

INTERNAL LINKS
Font examples ⦿ Greek/Coptic ⦿ Type designers ⦿ Type designers ⦿ Typefaces for alchemy ⦿