Richard Fink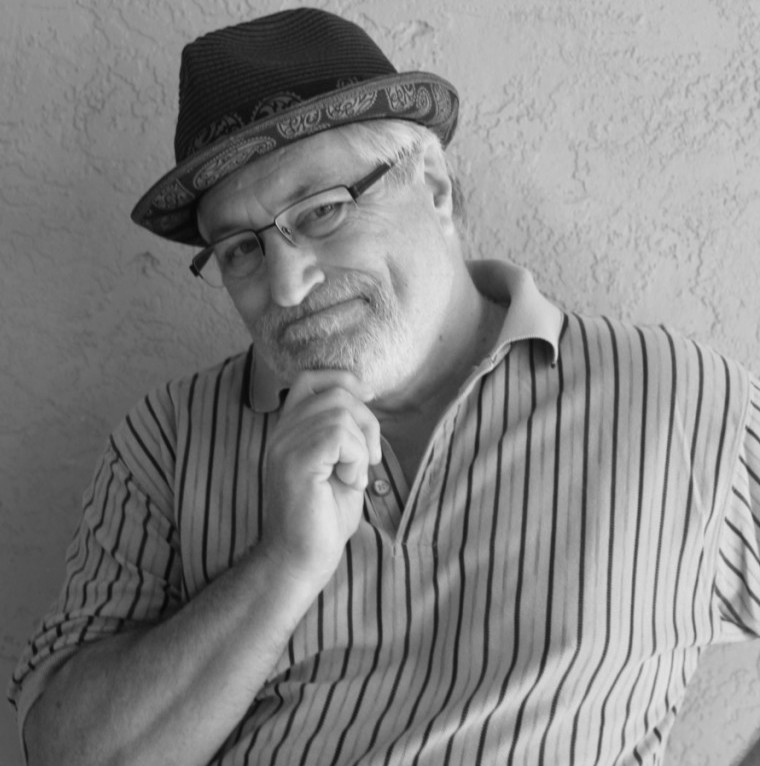 This information is copied from Richard's own site.
Richard Fink is a consulting font technologist and developer focused on web fonts for multiple languages that look good on any screen and any device. His technical skill with fonts evolved out of his interest in screen readability and the revolution in human expression summed up in the title and tag line of his original blog - in what may have been the first time a web font - scalable, selectable, and search engine friendly - was used to brand a site:

Encouraged by Microsoft's screen font innovator, the late Bill Hill, and also Thomas Phinney, at one time a key member of the Adobe Type team but who is, today, President of Fontlab, the industry leader in font design and production software, Rich began blogging at Readable Web where, almost immediately, his insightful analysis of Microsoft's proprietary Embedded OpenType (EOT) web font format earned him a mention in web standards evangelist Jeffrey Zeldman's iconic book Designing With Web Standards.
Rich was also invited, along with other web typography visionaries like Dave Crossland, who would soon become the driving force behind Google Web Fonts, to speak at Kernest.com founder Garrick Van Buren's FontConf - The Unconference for Web Fonts & @Font-Face - in St. Paul, Minnesota. Rich was also invited to Dublin, Ireland to speak before the annual conference of the Association Typographique Internationale (ATYPI). Rich is also a frequent contributor to font-related online forums such as Typedrawers, and the Google Web Fonts Forum.
Rich has written full-length articles for the long-running web design publication AListApart. First with the seminal Web Fonts At The Crossing - key parts of which made their way into a book by the brilliant Zoe Mickley Gillenwater, now Senior Designer at Booking.com, titled Stunning CSS3. This was soon followed by The Look That Says Book – an article about the various techniques for achieving Hyphenation & Justification in web typography using HTML, CSS, and JavaScript.
As an activist, Rich helped push the adoption of web fonts early on in a number of ways. First, with his development of EOTFAST, a Windows command-line tool for converting TrueType fonts into fully compressed Embedded OpenType (EOT) fonts in a way that avoided copyright or patent infringement of the Monotype Corporation's MicroType compression algorithm – a barrier that most in the industry at the time wrongly assumed was insurmountable. Even today, with many other TTF-to-EOT conversion options available, the carefully researched documentation that shipped with EOTFAST - remains the best literature available on the subject and is still being referenced and recommended by font makers today - 6 years and counting after it was published!
Simultaneously, Rich collaborated with Google's Paul Irish and Ethan Dunham, founder of the highly influential web font distribution and sales sites Font Squirrel and Fontspring to develop the backward-compatible "?#iefix" CSS @font-face syntax that solved the parsing problem in versions of Internet Explorer prior to IE9 as first reported by Mozilla's John Daggett in the W3C's WWW-Font mailing list. This syntax was documented and flagged as best practice by CSS expert Eric A Meyer in his reference books CSS Fonts and CSS: The Definitive Guide and it can be found "under the hood" in the style sheets of hundreds of millions of web pages viewed by internet users every day.
Then, in collaboration with designer Garrick Van Buren founder of Kernest.com, the web's first open-source web font service and, in that sense, direct ancestor and proof-of-concept for Google Web Fonts, Rich became Font Director of Kernest.com's next incarnation Kernest Konstellations, a project that pioneered the extensive use of open-source web fonts within working HTML5 design templates.
More recently, Rich has been involved with quality control efforts at Google Web Fonts with a focus on best practices for font construction, the development of advanced multilingual HTML web font test pages, Python-based font testing tools, and a new taxonomy for font character sets.
In keeping with the general move away from dedicated blogging sites, Readable Web is now static. Instead, Rich aggregates links and posts comments at his managed Facebook Page FontFriday. He also writes an occasional analysis or essay as FontFriday on Medium.com. You can follow Rich as FontFriday on Twitter at @FontFridayTweet.