Typocalypse Types [Stefan Huebsch]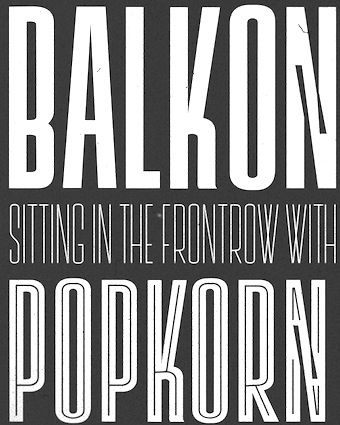 Typocalypse Types was founded in 2009 by two students of communication design from the University of Applied Science in Trier: Kai Merker and Stefan Huebsch (b. 1981, Saarbrucken; Stefan Huebsch lives in Heusweiler / Saarbrücken in Saarland, Germany). Sven Fuchs joined some time later.
Huebsch's first font, made in 2009, is Black No. 7---it was inspired by the Jack Daniel's Black Label Whiskey logo from 1866. Black No. 7 Vintage (2009) is a grungy version.
In 2011, he created Lith, a hand-drawn headline typeface inspired by Alice In Wonderland and the Brothers Grimm fairy tales.
In 2014, he published a spectacular 11-style font family, Lichtspiele, that takes inspiration from early 20th century movies, and more specifically, the film noir genre. In this series, Lichtspiele Neon 3D is of particular interest. Lichtspielhaus (2014) is an ultra-condensed version. Lichtspielhaus Handmade (2014) is the handwritten version---it was influenced by the hand-painted signs on cinema facades of the early cinema days. In 2015, we were treated to Lichtspielhaus Slab (ultra-condensed), and in 2016 to Lichtspiele Reklame (the ultra-condensed version).
In 2017, Stefan Huebsch and Daniela Spinelli co-designed Konkret (a sharp-edged all-caps secret service sans with some left-leaning Kontra italics).