Insigne Type Design Studio (was: Dooley Type) [Jeremy Dooley]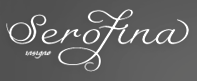 Insigne Type Design Studio (est. 2006) is run by Jeremy Dooley, b. Columbia, SC, 1981, who received a masters in graphic design at Savannah College of Art and Design in 2005. He lived in Atlanta, GA, and is now in Knoxville, TN. From 2004 until 2006, he ran Dooley Type in Greenville, SC. Behance link. Klingspor link. Font squirrel link. Creative Market link. MyFonts interview. His fonts:
44th President (2009, based on Obama's handwriting).
Aberlyth (2006). An informal script face.
Ainslie (2014), Ainslie Slab (2014), and Ainslie Sans (2014).
Antigen (2007) is futuristic.
Arendahl (2007) is a connected but irregular handwriting font.
Ashemore (2012). Production assistance for Ashemore was provided by Lucas Azevedo and Marcelo Magalhaes. Followed by Ashemore Softened (2012).
Avaloc (2006) is an expanded sans.
The Aviano superfamily. Aviano Wedge (2012), Aviano Slab (2007), Aviano Serif (2008), 2009 Aviano Didone (2009), Aviano Flare (2010), Aviano Sans (2010), Aviano Future (2011), Aviano Contrast (2012), Aviano Gothic (2013), Aviano Sans Layers (2013), Aviano Copper (2018), Aviano Didone (2019). Aviano Titling (2007) is inspired by Trajan. Aviano Silk (2015) is a bilined decorative titling typeface. Aviano Royale followed in 2016.
Barcis (2013). An organic sans family.
Beastias (2006). An informal script face.
Belda (2017). An elegant serif family of fonts that grew from the ancient roman capital. Followed by the 54-style Belda Didone (2020). A 54-style didone family without ball terminals.
Biortec (2004).
Biscuit Boodle (2008) is a fun and crazy script from Portland Studios illustrator Justin Gerard. Biscuit Boodle Ornaments (2009, dingbats).
Blue Goblet (2005) is a Treefrog-style script developed for the pending illustrated childrens book from Portland Studios, The Blue Goblet. It was co-designed by Cory Godbey of Portland Studios and Jeremy Dooley. In 2011, Cory Godbey added Blue Goblet Christmas Ornaments.
Boncaire Titling (2012) was iInspired by the type elements of 17th century map of Curacao made by Dutch cartographer Gerard Van Keulen.
Brigette (2007) is an ink-splattered calligraphic script.
Cabrito (2013). A typeface for children's books. Followed by Cabrito Inverto (2014) for reversed stroke stress---some of its heavier styles have a Western appearance. In 2014, Cabrito Sans was added to the set. Cabrito Semi followed in 2015, the playful Cabrito Didone in 2016, Cabrito Contrast in 2018, and Cabrito Flare and Cabrito Serif in 2019.
Caridade.
Carta Marina is a family of medieval map text typefaces and dingbats (2007).
Cavole Slab (2011).
Celari Titling (2014).
Chatype is a geometric slab serif typeface family designed in 2012 for the city of Chattanooga, TN, by Robbie de Villiers and Jeremy Dooley.
Chennai and Chennai Rounded (2007) are playful display sans typefaces. Chennai Slab (2009).
Chypre (2017). A techno sans family.
Civane (2017). A flared inscriptional typeface family.
Coegit (2012). A sans family that offers Compressed, Compact and Condensed subsets.
Cohort (2010, elliptical sans).
Coupe (2003).
Dever (2015) is a 107-style family of rough and weathered letterpress typefaces with industrial octagonal skeletons.
Dienstag (2008, 8 styles).
Daito (2018). A welcoming soft slab serif typeface family.
Donnerstag (2010, extended slab serif).
Dulcian (2017). A bright open sans family.
Eigerdals (2010, rounded sans family).
Enocenta (2013). A penmanship typeface family done with Cecilia Marina Pezoa.
Enzia (2009, an elegant sans family).
Fizgiger (2006). An informal script face.
Florencia (2007) is a vintage script.
Foverdis (2010, a calligraphic family that includes a hairline).
Gineso (2016). A set of 48 slightly condensded and squarish headline typefaces. Followed by Gineso Titling (2016) and Gineso Soft (2018).
Grayfel (2015). A 42-style sans typeface family characterized by flush horizontal or vertical terminal endings.
Grenale (2013). A flashy in-your-face didone family from Thin to Heavy. Grenale #2 (2013) is a curvy sans that is almost a monoline. In 2015, Dooley launched Grenale Slab.
Haboro (2016). A 54-font strong didone family with wedge serifs replacing the standard rectangular ones. It has no ball terminals. Followed by Haboro Slab (2016), Haboro Soft (2016), Haboro Serif (2016), Haboro Sans (2016), Haboro Contrast (2017), and Haboro Slab Soft (2020).
Honeydrop (2017). A brush script.
Insigne Abstractions (2007) and Insigne Fleurons (2008) are dingbats.
Jon Cary (2004, the handwriting of John Kerry).
Kairengu (2007) is a comic book family.
Kasuga (2008) and Kasuga Brush (2009) are fresh new scripts with oriental undertones.
Kidela (2007) is a sassy scrapbook family. Kidela Sketch (2009).
Kochi (2015). A 54-font rounded organic sans typeface family.
Le Havre (2008) is a gorgeous 8-style geometric art deco sans with tall ascenders. In 2010, the Le Havre Sketch family was added. We also have Le Havre Rough (2014, a bit of letterpress feel thrown in), Le Havre Rounded (2009), Le Havre Titling (2012), Le Havre Layers, Le Havre Hand (2015) and Le Havre Width (2017).
Look (2015). In Sans, Script, and Serif subfamilies, this super-collection blends a bit of vernacular signage with weathered letterpress.
Lorelei (2007, Insigne) is a bouncy script family.
Lourdes (2007) is an informal script.
Madeleine (2007) is a basic handwriting face.
Madurai (2012). A simple monoline sans superfamily. Madurai Slab (2013) has 54 styles.
Mahalia (2008) is a retro script.
Majidah and Majidah Potens (2006) are medieval scripts.
Mandrel (2017). A typeface with sharp serifs.
Marintas (2012).
Maris (2015). A curly script.
Massif (2008) is an aggressive sans family.
Metairie (2018). A connected high-contrast script.
Mirantz (2019). A 54-style text typeface family.
Mittwoch (2009, organic serif).
Montag (2007) is a casual rounded sans family in six styles.
Mr Darcy (2015). A Tuscan all-caps typeface.
Mynaruse Flare (2018). An update of Mynaruse (2010), which is a roman inscriptional titling family---it is characterized by skinny flared serifs.
Nanumunga (2007) is a comic book style face.
Natalya (2007) is a connected calligraphic script. Natalya Monoline (2007). Natalya Swashes (2009, calligraphic).
Newcomen (2008) is a 4-style roman titling face.
Obline (2004, sans).
Oita (2014). An octagonal typeface family.
Olidia (2008) is calligraphic.
Orewelia (2004, grunge face).
Pauline Didone (2011, a curly didone family). Pauline (2008) is a monolinear retro script.
Plathorn (2014). Inspired by the Wild West, this generous typeface family uses flaring in a thousand ways to recreate the feel of that era.
Promethian (2005, futuristic).
Quarca (2013). A 36-font sans family with a sturdy rounded square look.
Quatie (2013). A curvaceous family: Quatie draws much of its inspiration from the industrial brawn of the railroad and the unique characteristics of Cherokee letterforms, giving it an atypical form not usually found in an industrial slab (accring to Dooley).
Questal (2007) is a unicase serif face.
Qurillian (2006, legible sans).
Ranelte (2016). A condensed sans series with techno or DIN appeal. The textured versions are collected in Ranelte Deco (2017).
RendtPhysic (2006).
Ript Cure (2005).
Sabler Titling (2016). An all caps typeface family with tapered flared strokes.
Sancoale (2011, an organic sans family, from Thin to Black). Sancoale Narrow (2011). Sancoale Softened (2012). Sancoale Slab (2012). Sancoale Slab Soft (2013). Sangli (2015). A 54-style rounded organic sans typeface family.
Savigny (2011). Images: Savigny Black Extened, Savigny Regular Condensed.
Senlot Serif (2019). In 54 styles.
Serofina (2010, a calligraphic face).
Savory Paste (2007). Grunge.
Schorel (2019). A 54-style Scotch roman.
Senlot (2018). A 54-strong sans family. In 2019, Senlot Sans was added.
Shrike2003 (2003).
Sildetas (2010, a high-contrast script typeface with tear drop terminals).
Solitas (2015). A rounded 42-style geometric sans family. Followed by Solitas Slab (2015) and Solitas Serif (2017).
The sans family Sommet (2008; see also Sommet Rounded (2008), Sommet Slab, 2010, and Sommet Serif (2011, a wedge serif family)) is futuristic. Sommet Slab Rounded (2011).
Soprani (2020). A 54-font set with considerable flaring and thorny serifs, based on a vintage plaque from the 1920s.
Sovba (2009, upright italic).
Steagal (2013). A geometric sans with a 1930s American feel.
Steam Court (2015). A combination of steam punk and blackletter.
Stefania (2007) has two calligraphic/chancery styles. Its aged version is called Stefania Antique (2008).
Stratham (2007) is a medium to black family of legible sans typefaces.
Terfens (2007) is an informal and quite rounded sans serif with inspiration from chancery scripts like Stefania.
Torcao (2013). An elliptical anthroposophic typeface family.
Ultine (2016), an utilitarian sans family.
Valeson (2020). A vintage display typeface with a kneeling art nouveau lower case n.
Valfieris (2006). Valfieris Aged (2007) imitates medieval printing.
Varidox (2019). A variable font with a roundish slab serif design.
Verao (2018) and Verao Ornaments. A calligraphic script.
Waialua (2019). A script typeface with a variable font option.
Waimea (2019). A variable script font produced with the help of Lucas Azevedo.
Winsel (2019). A flared typeface influenced by British nostalgia, vintage signage and typographic ancestors like Edward Johnston and Eric Gill. Perfect for typesetting speeches by Winston Churchill.
Wreath (2016). A script typeface family.
Xalapa (2008) is a grunge family.
Yevida and Yevida Potens (2006, scripts).
Yorkten (2015): 54-style monoline sans family. See also Yorkten Slab (2017).
Youngblood (2008, +Youngblood Antique, 2010) is non-connected.
Catalog of their typefaces. View Jeremy Dooley's font library. View Jeremy Dooley's typefaces.
EXTERNAL LINKS
Insigne Type Design Studio (was: Dooley Type)


[Buy fonts]


[Designer info]
Fontspring link [Buy fonts]
Monotype link
Behance page
Creative Market page
Klingspor Museum page
MyFonts search
Monotype search
Fontspring search
Google search

INTERNAL LINKS
Commercial fonts (small outfits) ⦿ Type designers ⦿ Type designers ⦿ Handwriting fonts ⦿ Comic/cartoon fonts ⦿ Unicase type design ⦿ Calligraphic typefaces ⦿ Oriental simulation fonts ⦿ Type scene in Georgia (the state, not the country) ⦿ Type scene in South Carolina ⦿ Brush script typefaces ⦿ Dingbats (original) ⦿ Type scene in Tennessee ⦿ Treefrog typefaces ⦿ Sketched typefaces ⦿ Very thin (hairline sans) typefaces ⦿ Art deco typefaces ⦿ Modern style [Bodoni, Didot, Walbaum, Thorowgood, Computer Modern, etc.] ⦿ Chancery hand, cancellaresca ⦿ Typefaces inspired by the Trajan column in Rome ⦿ Tear drop terminals ⦿ Lapidary typefaces ⦿ Penmanship ⦿ Anthroposophy and type design ⦿ Western fonts ⦿ Octagonal typefaces ⦿ Letterpress ⦿ Steampunk typefaces ⦿ Octagonal typefaces ⦿ Lapidary typefaces ⦿ Textured typefaces ⦿ Curly typefaces ⦿ Copperplate ⦿ Variable fonts ⦿ Tuscan fonts ⦿ Scotch Roman ⦿