Sébastien Morlighem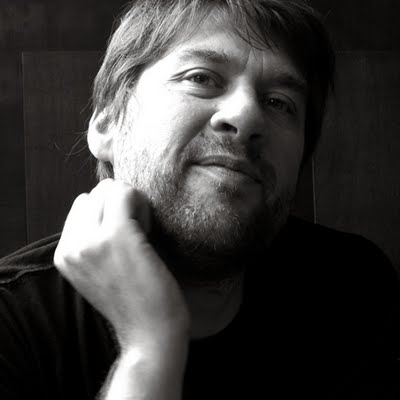 Professor of the history of typography and type design at Ecole Estienne in Paris (since 1997) and, since 2009, at the Ecole supérieure d'art et de design d'Amiens. Born in 1971, he was trained at the same school by Franck Jalleau and Michel Derre in type design and calligraphy.
At ATypI 2009 in Mexico City, he spoke on the contributions of José Mendoza to French typography. Jos&eacute (Martin Majoor and Sébastien Morlighem, introduction by Jan Middendorp, 2010, Bibliothèque typographique) describes Mendoza's contributions.
In 2010, Sandra Chamaret, Julien Gineste and Sébastien Morlighem wrote Roger Excoffon et la fonderie Olive.
In 2012, he was a Ph.D. student at thE university of Reading and had as thesis topic 'The 'modern face' in France and England (1780-1830): typography as an ideal of progress. Morlighem lives in Paris.
EXTERNAL LINKS
Sébastien Morlighem
MyFonts search
Monotype search
Fontspring search
Google search

INTERNAL LINKS
Type design in France ⦿ Type personalities ⦿ Books on type design ⦿ Modern style [Bodoni, Didot, Walbaum, Thorowgood, Computer Modern, etc.] ⦿