Oscar Yáñez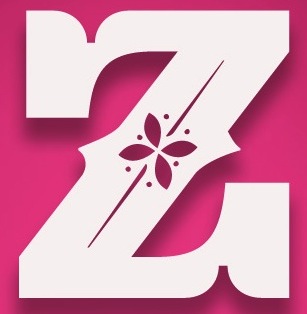 Oscar Yáñez (b. Mexico City) has a Bachelor's degree in Graphic Communication Design from the Universidad Autónoma Metropolitana (UAM) and a Master's degree in Typographic Design from the Centro de Estudios Gestalt. He studied Project Management in the Instituto Tecnológico Autónomo de México and a Masters degree in Type Design at Centro de Estudios Gestalt. He was involved and leading designs and redesigns in more than fifty magazines, newspapers and websites like Time Inc Expansion, Editorial Televisa, Reforma, El Universal and Khaleej Times newspapers. Nowadays he is Group Design Director for Harper's Bazaar Arabia and is based in Dubai.
Designer of Fabrica Texto (Italica, Versalita, Bold, 2008) and Lucrecia Texto (Itálica, Versalita, Bold), both winners in the Tipos Latinos 2008 competition for best text family. Grand prize winner at Tipos Latinos 2010 for his titling type family Carlota. Other typefaces by him include Aion, Moneda, and Condesa.
Viga (2011, free at Google Web Fonts) is a heavy angry macho sans.
In 2012, he created Amate, a type that was designed for a newspaper in Cuernavaca. Calavera (2012, Cocijotype) is an ornamental display typeface that is based on the Mexican Tuscan letter style and on the work by Mexican engraver Manuel Manilla. It won an award at Tipos Latinos 2014. Dorotea (2012) is a Latin / Greek / Cyrillic typeface family created for text in books and periodicals. The name is in honor to Dorothy Abbe, typographer, puppeter and close friend of William Addison Dwiggins.
At ATypI 2009 in Mexico City, he spoke eloquently about Boudewijn Ietswaart and the development of the Balduino typeface (by the Círculo de Tipógrafos).
In 2014, he created the curly ronde script typeface Bistro for Gastronomie Magazine.
He lives in Mexico City and is Design Editor at GEE. Founding member of Círculo de Tipógrafos in Mexico.
In 2010, Cristobal Henestrosa strated work on Charter, which is based on an experimental typeface named Charter, designed yet never fully finished by William Addison Dwiggins. It is an upright italic, unconnected script typeface, whose main features are a pronounced contrast, condensed forms and exaggerated ascenders. While Dwiggins worked on this project from 1937 to 1955, he only completed the lowercase and a few other characters. However, it was used to set a specimen in 1942 and a short novel in 1946. The sources that Cristobal used for Royal Charter (and later, Mon Nicolette) were the original sketches by WAD as well as printing trails kept at the Boston Public Library, and a copy of the 1946 edition of The Song-Story of Aucassin and Nicolette. This gorgeous typeface can be used successfully in headlines, subheads and short passages of text from 12 points onwards. It was published in 2020 as Mon Nicolette at Sudtipos, where the help of Oscar Yanez was acknowledged. Mon Nicolette also comes in a variable format with weight and optical size axes.
EXTERNAL LINKS
Oscar Yáñez
Behance page
MyFonts search
Monotype search
Fontspring search
Google search

INTERNAL LINKS
Type design in Mexico ⦿ Type designers ⦿ Type designers ⦿ Cyrillic type design ⦿ Greek/Coptic ⦿ Ronde (Rondo, Rundschrift): Upright scripts ⦿ Corporate typefaces ⦿ Curly typefaces ⦿ Tuscan fonts ⦿ Variable fonts ⦿ Type design in Dubai ⦿