Tipo Pepel (was: Antaviana Typeface Division, or: Astramat) [Josep Pep Patau i Bellart]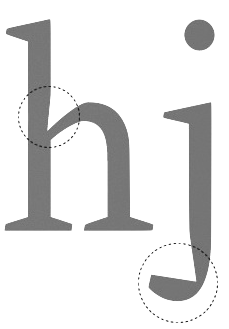 Antaviana Typeface Division is a Catalan foundry, est. ca. 2002. It went also under the name Astramat and was also known as ANTAVIANA SERVEIS INTERACTIUS, SCCL. Located in Lleida, it is run by Josep Patau i Bellart (b. 1971, Les Borges Blanques, Lleida). Patau i Bellart offered free fonts, as well as commercial fonts. He has emerged as one of the most talented contemporary Spanish type designers. In 2011, he started Tipo Pepel [MyFonts link] in Les Borges Blanques. Josep Patau's typefaces:
Free typefaces: Lletraferida (2011, a didone), Negrona (2011, a revival of Lucian Bernhard's Bernhard Negro, 1930), Perolet, Lango, Gimenells, Arbeka, Rosango, Antaviana, FoxScript (1996, old typewriter), Unregistered, and FistroRatted (grunge).
At Astramat, one could download these fonts: Anmari (2002), Antaviana (1996), Arbeka (2002), FAXADA (2001, by Cel Tico Petit), FoxScriptNormal (1996, old typewriter), Gastada (2001, another grunge font by Cel Tico Petit), Gimenells (2001, pixel font), Gorchs (2007, script font), Klander (1999, pixel font), Lang (2001, pixel font family), Masterfly (2007, T-26), Omellons (2001, pixel font family), Perolet (2001, Bauhaus style), Pixelade (2001, pixel font), Rosango (1996), Tiquet (2001, grunge font by Cel Tico Petit), Ultrafat (2007, T-26), Fistro Ratted. Fontspace link for Astramat.
T-26 fonts: the screen typeface PixScript (2004), the screen icon dingbat font Pixelade Icons (2003), the art nouveau headline font Gisele (2003, angular art deco titling face), Masterfly (2007), Gopal (2004), Gourmet (2004, based on a type from the 1923 ATF catalog), Confetti (2006, connected fifties style face based on a 1930 type called Escritura Maravilla and Escritura Energica by the José Iranzo foundry in Barcelona), the pixel family Bit Kit (2003), Houdini Icons (20 pixel web icon dingbat typefaces, 2004).
At ATypI 2009 in Mexico City, he explained the typographic work of the goldsmith Manuel Peleguer: The aim of this paper is to give an account of the project Peleguer, the recovering and digitialization of the work of the goldsmiths Manuel Peleguer, both father and son, who cut some printing characters between 1780 and 1784 in response to an order of the "Real Sociedad Económica Valenciana de Amigos del Pais". The result was a modern transitional typeface, with good legibility and neoclasical forms, equal in quality to those made by the Real Press (Imprenta Real) in Madrid by Pradell, Espinosa or Gerónimo Gil. Peleguer founded a press and a font foundry in 1784. Patau Bellart created a type family based on Peleguer's work called Peleguer (2009, + Ornaments).
Anduaga, a calligraphic typeface from the 18th century, won the Laus Prize (said to be the Spanish equivalent of the type Oscars). Anduaga is the interpretation of the script that Joseph of Anduaga proposed for teaching the first letters in the 1780 book Arte de escribir por reglas y sin Muestras ...
Valliciergo (2011) is a 100+-glyph calligraphic / copperplate script font that is inspired by samples from Caligrafía inglesa published in Madrid in the late nineteenth century by Spanish calligrapher Vicente Fernández Valliciergo.
Dafont page, where one can download Ventura Edding (2008, hand-printed).
Kids Script (2011). An upright connected school script.
Trajana Sans (2011) is a sans-serif typeface family based on the shapes and proportions of the characters on the Trajan Column in Rome.
Farrerons Serif (2011) is a very readable family with angular and humanist underpinnings.
Chupada (2012) is an ultra-condensed font family noted for their exaggerated x-height, which consists of five different weights.
Chopped Black (2012) was inspired by the font Pabst Heavy, designed by Chauncey Hawley Griffith in 1928 for Linotype. It was Linotype's version of ATF's popular Cooper Black.
Paralex (2012) is a 12-style geometric slab typeface family.
Boxed (2013) is an 18-weight squarish sans family. Followed in 2017 by Boxed Round.
Cinta (2013). A large humanist sans family with a full range of weights starting with hairline. It also has Cyrillic.
Bridone (2013), for British didone. A didone family that inherits some features from Victorian era British slab serif typefaces. Fashionable, beautiful, and useful.
Sisco (2014) is an 18-style elliptical techno family with large x-height.
Book Cover (2014) is a fat headline typeface.
Tiquet (2014). A dot matrix typeface.
Milio (2014). A ten-style wedge-serif transitional typeface family for newsprint and magazines.
Naste (2014). A sixteen-style geometric sans family that adds details and character to the classical geometric sans typefaces such as Futura. It is a bit wider than usual and covers Cyrillic.
Pobla (2015). A text serif with angular, almost fractured.
Dupla. A large multilingual sans family.
Trepa (2015). A stencil family with various choices of textures, which was inspired by commercial signs and the 1960s French art movement Graphie Latine.
Itaca (2016). A 48-style sans family with very open counters.
Mario (2017). A typeface family for arcade games and children.
Werdet Script (2017). A calligraphic penmanship script which is named after calligrapher Jean-Baptiste Werdet who was a penman in Bordeaux in 1809 and later a professor at Ecole Normale Superieure in Paris.
Geo Deco (2019). A geometric art deco sans family.
Frontis (2019). A transitionl roman typeface family inspired by the roman lettershapes that Asensio y Mejorada drew in 1780.
Kongress (2019). An elliptical sans family for corporate identities.
Labernia (2019). A large didone family based on the font used in Diccionari de la Llengua Catalana (1864, by Pere Labernia, Barcelona): Labernia and Labernia Titling are characterized by ball terminals that are turned inwards.
Indecise (2020). A nostalgic 50-style sans family that reminds us of type designs by Enric Crous-Vidal and José Mendoza y Almeida.
Frenchute (2020). A great 36-style garalde family inspired by the type used in the 1727 text Le Chemin Royal de la Croix.
Gina (2020). A great readable 16-style humanist sans family. Sixteen styles including a hairline.
Samplex (2020). Bellart's take on the neutral Swiss sans genre.
Bauen (2020). A Bauhaus-inspired geometric sans typeface family.
Bazinga (2020). A display typeface family characterized by square counters. Perhaps a children's book font.
Romulo (2020). A 12-style transitional roman typeface.
Kheops (2020). A 14-style slab serif.
Additional links: Dafont. MyFonts page. Alternate URL. Fontspace link. Fontfreak page. Patau Bellart is also involved in the type information site Unos Tipos Duros. Klingspor link. Abstract Fonts link.
EXTERNAL LINKS
Tipo Pepel (was: Antaviana Typeface Division, or: Astramat)


[Buy fonts]


[Designer info]
Fontspring link [Buy fonts]
Dafont page
Fontspace page
Klingspor Museum page
MyFonts search
Monotype search
Fontspring search
Google search

INTERNAL LINKS
Sites with only a few free fonts ⦿ Typewriter fonts ⦿ Type designers ⦿ Type designers ⦿ Type design in Catalunya ⦿ Pixel/bitmap fonts ⦿ Dingbats (original) ⦿ Art Nouveau typefaces ⦿ Commercial fonts (small outfits) ⦿ Handwriting fonts ⦿ Art Nouveau typefaces ⦿ Calligraphic typefaces ⦿ Bauhaus and type design ⦿ Art deco typefaces ⦿ Copperplate ⦿ Typefaces inspired by the Trajan column in Rome ⦿ Icon fonts ⦿ Cooper Black ⦿ Cyrillic type design ⦿ Stencil fonts ⦿ Textured typefaces ⦿ Penmanship ⦿ Modern style [Bodoni, Didot, Walbaum, Thorowgood, Computer Modern, etc.] ⦿ Very thin (hairline sans) typefaces ⦿ Children's handwriting fonts ⦿