Kalle Graphics [Karl Martin Sætren]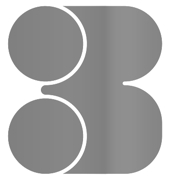 KalleGraphics is the portfolio of Oslo-based Karl Martin Sætren, a Norwegian multi-disciplinary freelance designer focused on visual identity, art-direction, typography, photography, graphic design and other various kinds of eye candy. He is based in Oslo.
His modular sensual rounded stencil typeface Curb Desire (2008) deserves an award! Carved Blox (2010) is a counterless ultra-fat face. Chiseled (2010) is a beveled face. EcoLeaf (2009) is part stencil, part organic.
Free fonts: Kilogram (2010, art deco sans display face), Alpharuler (2010, grunge), Disco Sans and Disco Deco (2009, art deco, counterless), Circle Script (2008; all outlnes are parts of arcs), Ribbon (2008, multiline), Softsquare (2008), Cable Script (2008, paperclip face; and its variation, Cable Climb).