Falling Angel Studio [Alireza Amiri]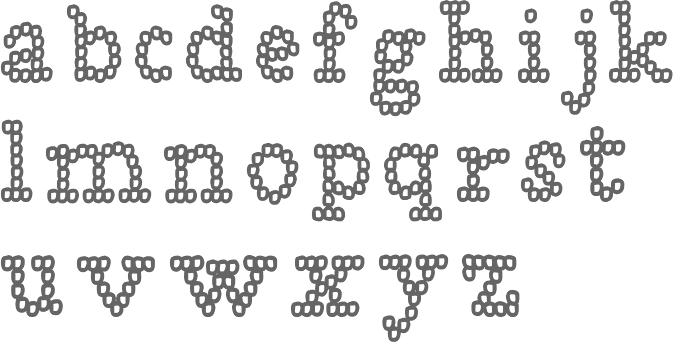 Falling Angel Studio in Partile, Gothenburg, Sweden, was established in 2009 by Alireza Amiri (b. 1986, Teheran). Their first fonts include Circ (pixelish), Ki Moa Triangle Park (2011, with Mohsen Khaki), Sandikza (scribbly hand), Smart (rounded hand-printed face), Smart Maximus, Entoferno, Kakeroon (2010), Scatterbrain, XMadness (dot matrix face), Smart Wix (2010), Mazigh (2010, hand-printed), Jebrill (2010), Khoft (2010, grungy stencil), Kanta Cube (2010, block letters), Smart Maximus (2010), and Smart Toxonic.
The following alphading pages were published in 2012: Ghab Star David, Ghab Star Clipart, Ghab Star Bahai, Ghab Star, Ghab Leaf Plane, Ghab Leaf Lucky, Ghab Leaf, Ghab Heart Triple, Ghab Heart, Ghab Gravestone, Ghab Cloud, Ghab Bubble Speech Black, Ghab Bubble Speech 2, Ghab Bubble Speech, Ghab Bottle, Ghab Atom. They were created jointly by Alireza Amiri and Sevin Shiva.
Kokab (2012, with Sevin Shiva) and Azad (2012, with Sevin Shiva) are elegant black extended display typefaces. Bisheh (2012, with Sevin Shiva) is a condensed sans display family.
EXTERNAL LINKS
Falling Angel Studio


[Buy fonts]


[Designer info]
Klingspor Museum page
MyFonts search
Monotype search
Fontspring search
Google search

INTERNAL LINKS
Commercial fonts (small outfits) ⦿ Type designers ⦿ Type designers ⦿ Type design in Sweden ⦿ Type design in Iran ⦿ Handwriting fonts ⦿ Pixel/bitmap fonts ⦿ Triangulated typefaces ⦿