Konst.ru [Konstantin Boldovskiy]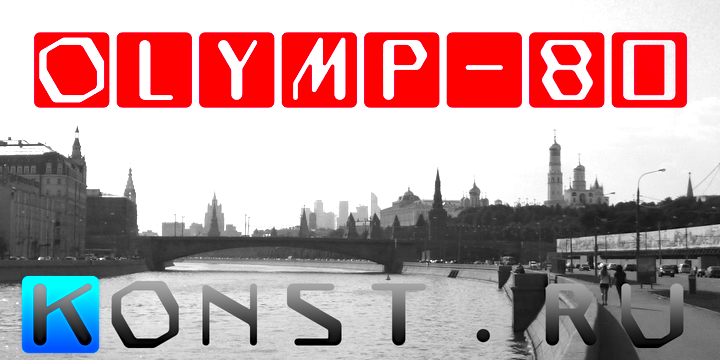 Moscow-based Russian foundry of Konstantin Boldovskiy (b, 1966, Pereyaslavka, Russia). He graduated in 1988 as an architect from the Khabarovsk Polytechnic Institute. MyFonts link. Creator of Hexadot, Hexadot Thin and Hexadot Light (2011, a textured family), BK Monolith (2010), InSign Hand (2010, an octagonal typeface with a sketched style), BK Bird (2010), and Alya Hand (2010, a curly typeface based on the handwriting of Alya Boldovskaya). Type Tile (2010) is an experimental family. Hexial Pixel 2 (2010) is a dot matrix face.
Typefaces from 2013 include Olymp80 (a techno typeface dedicated to the 1980 Olympic Games in Moscow, inspired by Nikolai Belkov's icons for these games).