AnonMoos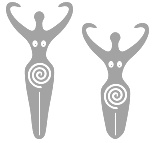 Creator of free symbol fonts. These include:
Fivefold-OrnamentsEtc (2010): decorative abstract geometric patterns with five-fold symmetry or quasi-symmetry.
Goddess-Symbols (2008): a number of quasi-traditional Goddess symbols or variants.
Gorean-BrandsSymbols (2010): depictions of various symbols described verbally in John Norman's series of Gor novels.
Ownership-IconsFlag (2007): basic versions of the Tanos ownership icons.
TengwarElfetica (2005): a simple sans-serif font for writing the characters of J.R.R. Tolkien's Tengwar writing system. This is a revised version of the original "Elfetica" font by Ronald Kyrmse.
NoCurvesBoustrophedon (2011) is an angular face.
Open Font Library link.
EXTERNAL LINKS
AnonMoos
MyFonts search
Monotype search
Fontspring search
Google search

INTERNAL LINKS
Dingbats (original) ⦿ Religious symbols ⦿