Matt Yow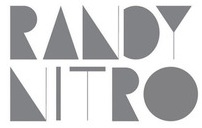 Graphic designer in Raleigh, NC, and Savannah, GA. Creator of these typefaces:
Fabulist (2015).
Belasko (2015), a typeface optimized for continuous text printed on paper. The name is derived from the Spanish Baroque painter, Diego Velazquez.
Kernal (2014), designed to mimic handwritten almanac notes, commissioned by a farm in rural Georgia.
Kamfer (2014). A chiseled headline typeface.
Durango, a humanist sans.
Fitz Sans (2012). This font was contributed to Stella roberts Fonts.
Tidal (2011). A fat roundish slab serif face.
Adobe Icons (2015). A set of over 1000 icons.
EXTERNAL LINKS
Matt Yow
Behance page
MyFonts search
Monotype search
Fontspring search
Google search

INTERNAL LINKS
Type designers ⦿ Type designers ⦿ Type scene in North Carolina ⦿ Type scene in Georgia (the state, not the country) ⦿ Icon fonts ⦿ Chiseled fonts ⦿