Sebastian Kosch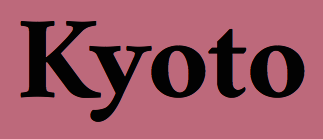 Sebastian Kosch (b. 1989, Germany) studied Engineering Science at the University of Toronto. He designed the open license garalde font family Crimson Text (2010), which is part of the Google open font directory. This was followed by Crimson (2011) and Crimson Bold (2011). Free downloads at OFL, CTAN and Aldus Leaf. See also Crimson Pro, originally designed by Sebastian Kosch and in 2018 expanded by Jacques le Bailly. The Crimson fonts were corrected in 2016 by Michael Sharpe and are available as Cochineal. Michael writes: These remarkable fonts are inspired by the famous oldstyle fonts in the garalde family (Garamond, Bembo) but, in the end, look more similar to Minion, though with smaller x-height and less plain in detail..
Sebastian's motto: free as in both "free beer" and "freedom."
Klingspor link. Open Font Library link. Google Plus link. Github link.
EXTERNAL LINKS
Sebastian Kosch
Klingspor Museum page
MyFonts search
Monotype search
Fontspring search
Google search

INTERNAL LINKS
Type designers ⦿ Type designers ⦿ The Canadian type scene ⦿ German type scene ⦿ Sites with only a few free fonts ⦿ Mathematics fonts ⦿ Fonts with TEX ⦿ Open source fonts ⦿ Garalde or Garamond typefaces ⦿ Bembo ⦿