Yai Salinas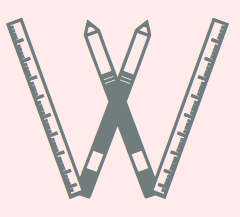 Graphic designer from Buenos Aires, Argentina, at some point located in Madrid, Spain, who made the free purely geometric typeface called Geometric Way in 2010.
In 2014, Yai made the free decorative caps typeface Craft (for craftsmen), the Greek-inspired caps typeface Hera and Destroy (2014: futuristic ornamental initials. Free download). In 2014, Tano Veron and Yai Salinas co-designed the free vector format colored display typeface Carioca.
In 2015, Yai Salinas created the hipster typeface Hera, the free blueprint font Craft Font, free vector font Helena and the free decorative caps typeface Sea.
Typefaces from 2016: The free experimental typeface Lieben, the free textured ink-saving Arial GTI and Times GTI, the high contrast didone-inspired free fashion mag typeface Ginebra, the free decorative blackletter typeface Ethelvina, and the free thin connect-the-dots typeface Fina (which was designed for Design Hooks).
Typefaces from 2017: Helena (a color all caps font), Gaia (floral caps), Aires (a free color font at Fontself), the free textured color typeface Electra, the free colorful all caps Ariel Black typeface.
Typefaces from 2018: Mercurio SVG (+color), Iris SVG, Russia 2018 (color fonts), Flux (a nicely textured all caps color slab serif), Agatha (a free tall condensed slab serif).

Typefaces from 2019: Antiça, Crack (decorative caps), Itze (a colorful textured all caps typeface), Demeter, Regia (floriated caps), Venus (free).

Flickr page, where she goes under the name Dopamina. Behance link. Dafont link. Creative Market link.