3MoDuDe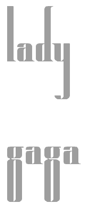 FontStructor who made these fonts in 2010: Reeph (wedge serif face), Theen (techno sans), Pewma (fat lettering as in the Puma logo), Clean (a gorgeous rounded elliptical sans), Ambdx (Treefrog-style hand), Twynn Open (dot matrix face), rnd0m, Arcbk-Open (stencil), Arcbk-Regular, Djeom (athletic lettering), Skwar (squarish), Bletr, Serif, Stens (white on black stencil), Strux, Outln (Regular, Shady: art deco meets athletic lettering), Kyrst, Phatt (ultra fat), Psych (a "Western", Italian face), Bloks, Twynn, Zilch, Cyrth (runic), Reimu (blackletter), Kaway (stencil), Kewte (rounded monoline), and Kurvh (dot matrix).
Typefaces made in 2011: t4le (a tall piano key face inspired by In Her Memory by Softhunterdevil), Theek, Theek Open (blackboard bold face), Tukan, Theen, Fluid, Sharp (angular).
Typefaces from 2012: Lined (stencil), amcbl.
EXTERNAL LINKS
3MoDuDe
MyFonts search
Monotype search
Fontspring search
Google search

INTERNAL LINKS
FontStruct fonts ⦿ Pixel/bitmap fonts ⦿ Western fonts ⦿ Rune fonts ⦿ Stencil fonts ⦿ Athletic lettering faces ⦿ Treefrog typefaces ⦿ Blackletter fonts ⦿ Blackboard type ⦿