Lasse Fister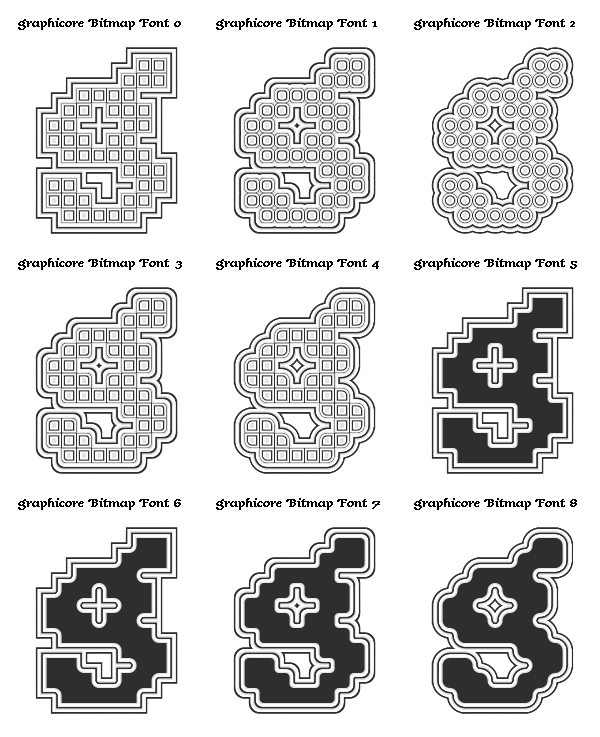 Lasse Fister (Nuremberg and before that, Berlin) is a graphic designer. He embarked on a great project in 2010 called Graphicore Font Building. Starting from a bitmap (BMF format) font, via a free Python program written by him, one can generate OpenType fonts. The free program, graphicoreBMFB has many parameters/options/settings, that allow one to generate very many children of the BMF font. He showcases this by making his free superfamily GraphicoreBitmapFont. All is free and open source.
Speaker at ATypI 2016 in Warsaw on Introducing Metapolator. Metapolator is a web-based parametric font editor developed by Simon Egli, Lasse Fister, Reuben Thomas and Ben Martin.
Lasse Fister also developed the Libre Barcode collection of fonts that includes, at Google Fonts, Libre barcode EAN 13 Text, Libre Barcode 39, Libre Barcode 39 Text, Libre Barcode 39 Extended, Libre Barcode 39 Extended Text, Libre Barcode 128, and Libre Barcode 128 Text.
Lasse is the lead developer of Metapolator, ufoJS and Atem. At the moment (2018) he is freelancing as a font-engineer on Arabic libre font projects for Google-Fonts.
EXTERNAL LINKS
Lasse Fister
MyFonts search
Monotype search
Fontspring search
Google search

INTERNAL LINKS
Type designers ⦿ Type designers ⦿ German type scene ⦿ Pixel/bitmap fonts ⦿ Font creation programs ⦿ Barcode fonts ⦿ Open source fonts ⦿