Joseph Allison Graphic Design [Joe Allison]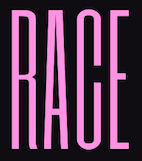 Joe Allison (Joseph Allison Graphic Design) is a London, UK-based graphic designer.
As a FontStructor and student at Bristol UWE, he created Rebuild Metal, Newbuild Featherlight, Skylight, Newbuild, Picaresque, Newbuild Reflecto, Convention (a great experimental face), Newbuild Demi, Newbuild Bold, Newbuild Modular (octagonal), Familiar Face Inkjet, Familiar Face Grey (texture face) and The New Alphabet (a Wim Crouwel face) in 2008 and 2009. In 2010, he made Global Village (an organic grotesk).
In 2017, he designed the tall display sans typeface Raceband. His blog. Behance link. Creative Market link.