Milosz Type Design International Student Competition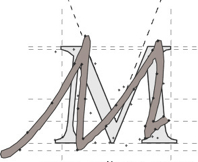 A Polish type design competition for all university students world-wide. Named after Czeslaw Milosz, the winner receives about 2500 Euros. The jury of Milosz 2011 consisted of Veronika Burian, Pilar Cano, Barbara Kesek-Bardel, Robert Oles, and Kuba Sowinski. The results:
First Prize: Damien Collot, France, for his Milosz famiily, developed while studying under Titus Nemeth at the &Eacutre;cole supéerieure d'art et de design in Amiens, France.
Honorable mention: Nikola Djurek's students at the School of Design in Zagreb, Croatia: Marko Hrastovec, Andrija Mudnic and Luka Reicher. For the design of an italic typeface.
Short list of other finalists: Renata Pokrywińska of Uniwersytet Artystyczny in Poznań, Poland (supervisor: Krzysztof Kochnowicz) and Daniel Sabino de Souza of Eina-Escuela Superior de Disseny in Spain (supervisor: Laura Meseguer).
EXTERNAL LINKS
Milosz Type Design International Student Competition
MyFonts search
Monotype search
Fontspring search
Google search

INTERNAL LINKS
Past type competitions ⦿ The Polish type scene ⦿