Kostic Type Foundry [Zoran Kostic]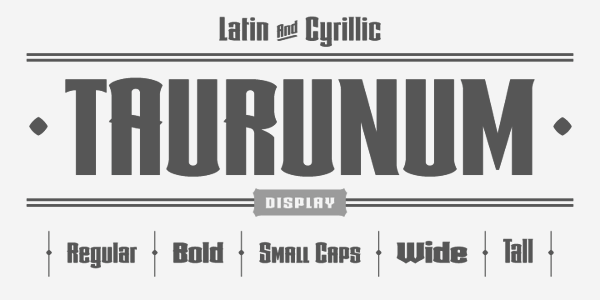 The Kostic Type Foundry (est. 2010) is located in Belgrade, Serbia. It is a small private foundry, run by Zoran Kostic and his son and Nikola. Zoran (b. Belgrade, 1947) graduated from the Faculty of Geodesy of Belgrade University and completed post graduate studies of photogrammetry at ITC Enshede, The Netherlands. He started out as a programmer for geodesy and photogrammetry, and then opened a DTP studio in Yugoslavia in 1987. In 1987, out of necessity, he designed a PostScript Cyrillic font in type 3.
He cyrillicized many Latin typefaces: AvangardaCyr (Avantgarde), DINGraverCyr (DINEngshrift), ErazmoCyr (Eras), FuturCyr (Futura), FuturCyrCond (Futura Condensed), GilesCyr (GillSans), HelvetiaCyr (Helvetica), HelvetiaCyrCond (Helvetica Condensed), LitografCyr (Lithos), LubalinCyr (LubalinGraf), MasinaCyr (Industria).
He also made these original typefaces: DesignerRound (Cyrillic and Roman), Resavac, KosticSans (Cyrillic and Roman), KosticSerif (Cyrillic and Roman), Sketch (Cyrillic and Roman), Oktoih. Oktoih is one of the few fonts that reproduce the earlist Slavonic printings.
Designs at Linotype: Linotype SimpleSquare (Cyrillic and Roman) and Linotype DesignerSquare (Cyrillic and Roman), as well as Lapidary Capitals (2005, roman capitals), WhySquare (2004) and JustSquare (2004). The Square series, 56 weights in all, were designed during the Serbian war in 1999. So was the monoline geometric sans family Designer RD (1999).
In cooperation with the Belgrade typographer Djordje Zivkovic who designed them, he made FlahScript, Garamond, LepiScript, Manasija, Naisus, Ravanica, Traian.
Finally, he published "HilandarskiUstav", which was reconstructed on the basis of handwriting gospels "Cetvorojevandjelje of Patriarh Sava IV", found at the Monastery Chilandarios, Mount Athos, in the 14 century. It is a font with 4.356 glyphs and symbols. Old URL.
He made the Old Slavic scripts Monah (6.400 characters), Glagoljica and Gradjanica.
He codesigned the Old Slavonic simulation face Taurunum with Nikola Kostic in 2011. Batke (2011) is a rounded sans family. Kostic Serif (2012) is a classical transitional family codesigned by Nikola and Zoran.
Behance link. Klingspor link. Fontspring link.