C.C. Stern Type Foundry [Jeff Shay]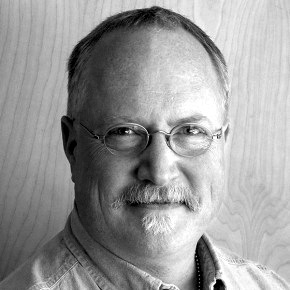 The C.C. Stern Type Foundry (Portland, OR) was founded as a working museum and metal type foundry in 2009. The mission of the C.C. Stern Type Foundry is to cultivate a unique connection between industry and the arts in the Pacific Northwest. The organization is one of the few operating type foundries between San Francisco and Vancouver. The organization's ability to make metal type and decorative print elements, and to share that craft with the community, fills a growing need within the Pacific Northwest's network of designers, letterpress printers and book artists. The C.C. Stern Type Foundry honors the memory of C. Christopher Stern, who built and operated the foundry at Stern&Faye, Printers of Sedro-Woolley, Washington. It is run by Jeff Shay (involved in the Museum of Metal Typography), Brian Bagdonas, Rebecca Gilbert, Chris Chen, Connie Blauwkamp and Joseph Green.
Jeff Shay is a printer and photographer who has been making fine art for over 20 years. Jeff earned a Bachelor of Fine Arts with Distinction (magna cum laude) in Photography/Fine Art from Art Center College of Design in 1992. Jeff's hands-on printmaking instruction includes lab instruction at Art Center, where he instructed students in and demonstrated photogravure, intaglio etching techniques and lithography. He currently provides private instruction and printing services for artists through his company, Buzzworm Studios. Jeff brings experience in non-profit board positions including past roles as Board Treasurer and Chairman of the Personnel Committee for Food Front Co-operative Grocery in Portland, Oregon.
EXTERNAL LINKS
C.C. Stern Type Foundry
MyFonts search
Monotype search
Fontspring search
Google search

INTERNAL LINKS
Type musea ⦿ Commercial fonts (small outfits) ⦿ Type scene in Oregon ⦿ Letterpress ⦿