Geetika Alok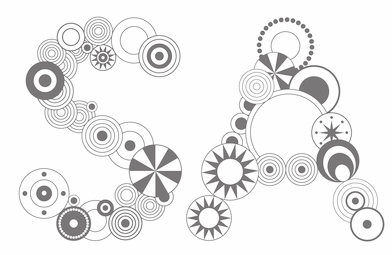 Geetika Alok is a graphic designer and works on projects in London and India. She graduated from the Royal College of Art with an MA in Communication, Art&Design and had previously completed her Bachelor's degree from the National Institute of Design with specialisation in Graphic Design. With Henrik Kubel, she designed the typeface India (2011). In 2014, she completed the TDi program at the University of Reading.
In 2011, she created the absolutely fantastic ornamental caps typeface Saudade, which consists of overlapping circles. She writes: Poster for a talk of Marina Willer. Saudade is the most beautiful word in Brazilian Portuguese. It means something a bit like nostalgia. Typeface: In collaboration with Henrik Kubel.
Maya (2011) and Sea Shells (2011) are typefaces that were inspired by Indian architecture.
EXTERNAL LINKS
Geetika Alok
Behance page
MyFonts search
Monotype search
Fontspring search
Google search

INTERNAL LINKS
Type design in the United Kingdom ⦿ Indic language fonts ⦿ Type design in India ⦿ Type designers ⦿ Type designers ⦿ Ornamental caps typefaces ⦿ Circle-themed typefaces ⦿ Mayan typefaces ⦿