Michael Muranaka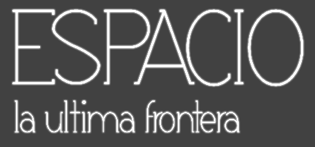 San Salvador-based designer (b. 1985) of the thin slab typeface Espacio (2011), the monoline extended sans typeface Añejo (2011), the playful Antelope (2011), the razor blade-themed Font Interrupted (2011), the sci-fi typeface Cerebro (2011), the headline sans Jenkins (2011), the stencil typeface Mura Knockout (2011), which can be downloaded from Dafont.
He also made Diminuto (2011, monoline slabby face), Wednesday (2011, gridded), Diamante (2011, elliptical architectural sans face), 50 Blizzards (2011, stencil face), Kiona (2011, headline caps face), the geometric logotype New Drop Era (2011), the angular typeface A Brand New Day Midnight (2011), Catman (2011), Lowery (2011), and the tattoo font Slayer Dragon (2011). Naomis Citadel (2011) is a font comissioned by author Rick Austinson for his upcoming Consecution Books series. Ocho Siete (2011) and La Quince de Mayra (2011) are hairline sans typefaces. Ciudad Nueva Caps (2011) is a geometric avant garde caps face. Home page. Mariko Chan (2011) is a soft rounded and friendly monoline display sans. Alto Voltaje (2011) is also a monoline typeface but its sharp corners make it much more threatening.
Typefaces from 2012: Bad Handwriting, Sessions, Gorila (sic) (techno sans), Daiichi (hairline elliptical sans), Elite Hacker Corroded, Impalinger (hand-printed).
In 2013, he made Dolce Vita (avant garde sans), Blackbook Two, Giorgio (organic sans), Blackbook One (graffiti face), Tokyo Pop Star.
Typefaces from 2014: Tranquila (grungy), Blackbook 3rd (graffiti brush face), Bobby Corwin, Outlier (sci-fi face).
Typefaces from 2015: Break Label (monoline techno font), Generica (clean sans), Sylphie, Mnml Fnt (experimental stroke removal font), Espacio Novo (thin slab serif).
Typefaces from 2017: Head Traffic.
EXTERNAL LINKS
Michael Muranaka
Dafont page
Klingspor Museum page
MyFonts search
Monotype search
Fontspring search
Google search

INTERNAL LINKS
Type designers ⦿ Type designers ⦿ Type design in El Salvador ⦿ Stencil fonts ⦿ Very thin (hairline sans) typefaces ⦿ Ornamental caps typefaces ⦿ Avant Garde typefaces ⦿ Architectural lettering/typefaces ⦿ Sci-Fi fonts ⦿ Pixel/bitmap fonts ⦿ Graffiti fonts ⦿ Tattoo fonts ⦿ Brush script typefaces ⦿