Marion Andrews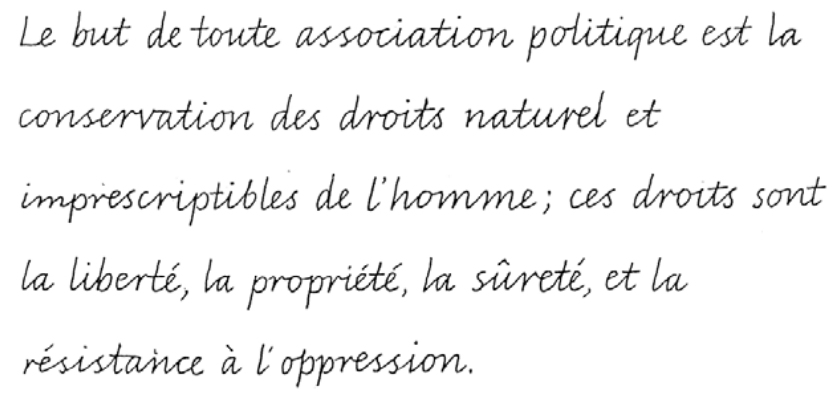 French calligrapher from Saint-Laurent-en-Grandvaux. Designer of a French school font, which was presented in March 2005 during a meeting held at the National Museum of Education in Rouen, France. The link given here refers to a PDF which contains the proceedings of that meeting. Marion Andrews's school font has a basic monoline sans caps style tilted at only 5 degrees, and a connected lower case whose rhythm was influenced by the Dryad Writing style of Alfred Fairbank (1932).
Marion Andrews won an award for writing organized by the Ministère de l'Éducation nationale in France.
Marion organized a workshop on Fraktur/Gothic fonts, from 21-26 July 2003, in the Jura region of France. See also here.
Marion Andrews, Malou Verlomme and Laurence Bedoin collaborated on the school fonts Écriture A and Écriture B which are presented in Modèles d'écriture scolaire (2013), a document issued by the French Ministry of Education. These fonts are available from Eduscol. PDF with some of her work.