Hucklebuck Design Studio [Andy Hayes]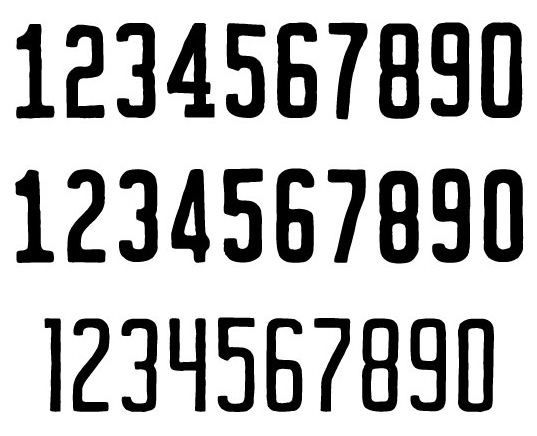 Andy Hayes (Hucklebuck Design Studio, springfield, OH) created Reverend Italic (2011), an architectural drawing italic as seen on Foundfont. Priest Condensed (2011) is a condensed wood type headline face. It is unclear if they also made the grotesk typeface Modelfont (2011). Vanity Numbers (2009) is a number font based on old Californian license plates. Model Plane Slab (2009) is a slab serif headline typeface with wood type influences. In 2010, they made M.C. Gothic Condensed. Grain-O (2011) is another grotesk headline face.
In 2012, Andy Hayes designed Bad Postcard and Postal Gothic.