Copperplate Gothic [Frederic W. Goudy]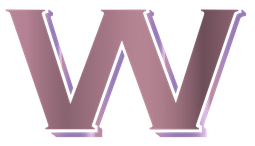 A typeface made by Frederic Goudy in 1903. Mac McGrew: Copperplate Gothic Heavy was designed in 1903 by Frederic W. Goudy, who is much better known for his classic roman typefaces. Other weights and widths were drawn shortly thereafter by Clarence C. Marder of ATF, except the Shaded, designed by Morris F. Benton in 1912. A rather wide, monotone, conventional gothic with the added feature of minute serifs, Copperplate Gothic is imitative of the work of engravers, as suggested by the name. It became ATF's all-time best seller, being used extensively for stationery and form work, especially in the small neighborhood printshops of the letterpress era. It is the typical lining gothic face, featuring four sizes each on 6- and 12-point bodies, and two sizes each of 18- and 24-point in foundry (composing-machine sizes differ somewhat), so that a wide variety of cap-and-small-cap combinations can readily be set. Before Monotype developed its "Plate Gothic arrangement" (see under "Design Limitations" in Introduction) in 1919, permitting the keyboarding of all four sizes of 6- or 12-point at once, that company had made the Copper plate Gothics simply as cap-and-small-cap combinations, typically in 5-, 6-. 8-,10-, and 12-point plus display sizes. Hence most of these gothics have two different series numbers on Monotype, the lower number for display sizes and the obsolete cap-and-small-cap combinations, the other for the four-size combination. Several versions of Steelplate Gothic (q.v.) from BB&S were near duplicates of Copperplate Gothic, although a few characters differed slightly and the extended versions were not quite as wide. Hansen had Engravers Gothic in several versions, differing apparently only in the R as shown in the specimen. Compare Plate Gothic, Whittier; also see Bank Gothic, Blair, Boxhead Gothics. D.J.R. Bruckner lists the date as 1905 and writes: Goudy's recollection was that this hodgepodge was done for American Type Founders. It was made for Marder, Luse and Company and then taken on by ATF and can still be found in old ATF specimen books and their old fonts..
Digital versions: Copperplate Gothic (Linotype), Copperplate Gothic (Adobe), Copperplate Gothic (Bitstream), Copperplate Gothic Hand (Wiescher Design), Opti Copperplate (Castcraft), Copperplate Gothic, Copperplate New (2019, Martin Cincar), Copperplate CC (2020, Owen Earl).
EXTERNAL LINKS
MyFonts search
Monotype search
Fontspring search
Google search

INTERNAL LINKS
Copperplate ⦿ Frederic William Goudy ⦿ Morris Fuller Benton ⦿ Letterpress ⦿