Bookman [Alexander Phemister]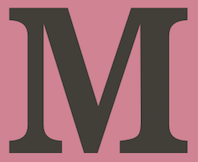 Bookman is due to Alexander Phemister (1860) and Chauncey H. Griffith (1936), and is an ATF face. Mac McGrew: Old Style Antique [No. 560] was the typeface on which Bookman was based. It was cast by a number of founders, of which Keystone continued to cast it into this century. Also see Stratford. Other pre-digital foundries that did Bookman include Ludlow, Linotype and Miller&Richard. ITC Bookman was designed in 1975 by Ed Benguiat. Other digitizations include Book PS (Softmaker), Bookface, Bookman BT (Bitstream), Revival 711 (Bitstream), BM (Itek), Brooklyn (Corel), and Antique Old Style. See also Bookman-like typefaces.
Some images below by Alex Delgado.
EXTERNAL LINKS
Behance page
MyFonts search
Monotype search
Fontspring search
Google search

INTERNAL LINKS
Bookman
Typography ⦿