K22 Foundry [Niall Kitching]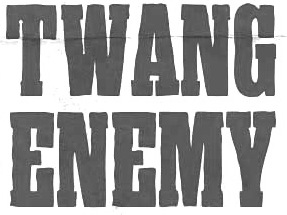 Teesside, UK-based graphic designer. Creator of Poster Slab (2011), Stussy Script (2013, hand-printed), Alycidon (2013, condensed wood face), Tulyar, Tulyar Eroded, Meld Bold Extended, Crepello.
Typefaces from 2014, all inspired by wood type: Ballymoss, Green Howard, Blackwatch, Saint Paddy, Nimbus Condensed, Pinza Bold Condensed, Deltic Catchwords, Koyli Compressed (letterpress emulation). Tulyar (2015) is a Tuscan eroded woodbloack typeface.
Typefaces from 2017: CAB Letterpress, Duga Stencil (a Latin / Cyrillic military stencl based on lettering seen in the Chernobyl Exclusion Zone).
Dafont link. Old URL Creative Market link. Aka Kitch 22.