Lina Grin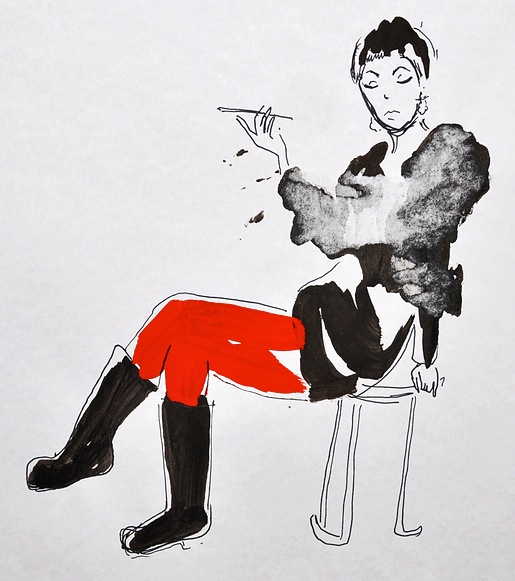 Lina Grin (or: Lina Grigorenko, or Alina Grigorenko) is from Moscow, Russia, where she studied at the British Higher School of Art and Design. At that school, she designed the dada paper cutout typeface People Were Here (2011).
She continued her studies at the University of the Arts London / London College of Communication, where she created the experimental circle-based typeface Sigma (2012), the "cloudy" Sky (2013), he playful Jamze (2013), Lily (2013), and the scratchy typeface Saiko (2013).
She also created the experimental geometric Latin typeface Zepta (2011), the free modular typeface family Utopia (2015), Loony (2015, a squarish font), Sex Revolution (2015, an icon font), the free circle-based Greko family, and the free compass-and-rular typeface Draw (2015). Currently, Lina is based in London. Behance link.