German Appeal [Roberto Mannella]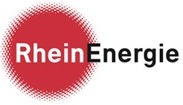 German design studio located in Hennef. In 2013, they created the corporate sans typeface RE Type for Rhein Energie.
One of the designers is Roberto Mannella. Roberto created the schizophrenic Linotype Sicula (1999) and of Bobotta Icons (2003, Linotype), which won an award at the Linotype International Type Design Contest 2003.
Behance link. Linotype link. FontShop link. Bowfin Printworks link.