Graphic Workman [David Ottley]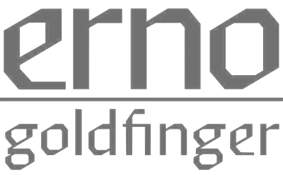 David Ottley (the Graphic Workman) is a typographer and graphic designer in the UK. His typefaces:
Erno (2011), introduced as follows: Erno is a humanist sans serif typeface inspired by the brutalist manifestos and architectural practice of the 1960's. Informed by a study of traditional English typefaces by designers such as William Caslon, Eric Gill and John Baskerville. The name for the typeface is taken from the Hungarian born brutalist architect, and inspiration for Bond villian, Erno Goldfinger.
Luminare (2016, The Northern Block).
Stencil Book (2010).
EXTERNAL LINKS
Graphic Workman


[Designer info]
MyFonts search
Monotype search
Fontspring search
Google search

INTERNAL LINKS
Type designers ⦿ Type designers ⦿ Type design in the United Kingdom ⦿ Brutalist typefaces ⦿ Stencil fonts ⦿ Baskerville ⦿