M. Fairuzulhaq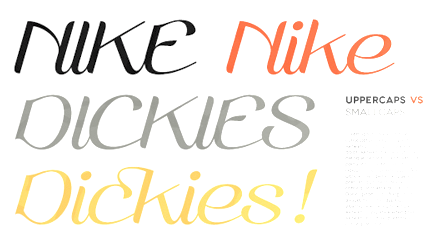 Designer and illustrator from Semarang, Indonesia, b. 1987. Creator of the modular typeface VE-VastagurlyDisplay (2011) and the pixelish typeface Homigos (2012).
In 2014, he made Candlescript (connected copperplate style calligraphic script), Abovea (brush signage font), Nudely (modular font family), the display typeface Vailsnick Italic (see also here) and Eveagita Luxury.
Behance link. Creative Market link. Aka Rapsick and as Vast.