Irene Korol Scala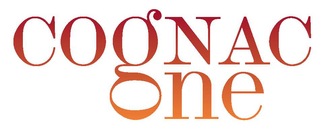 Irene Scala is a fellow typophile and graduate of The Cooper Union for the Advancement of Science and Art, where she had the opportunity to study with educators such as Paul Rand, Lou Dorfsman, and Milton Glaser. After earning a B.F.A. from the Cooper Union, she went on to postgraduate study at The Bezalel Academy of Art and Design in Jerusalem. She now lives in New York City, where she is associated with Designing with Type: Designingwithtype.com is a web site devoted to the art and appreciation of typography. It offers a unique typographic resource for students, educators, and professionals, showcasing talent from around the world. Originally created by James Craig as a supplement to his popular textbook Designing with Type specifically for his Cooper Union students, it has grown to include contributions presented by fellow educators and designers to embrace a wider audience.
In 2006, James Craig and Irene Korol Scala published the blockbuster book Designing with Type, 5th Edition: The Essential Guide to Typography (published by Watson-Guptill).
Designer of a wonderful logotype entitled Cognac One (2012).
EXTERNAL LINKS
Irene Korol Scala
Behance page
MyFonts search
Monotype search
Fontspring search
Google search

INTERNAL LINKS
Font examples ⦿ Type scene in New York ⦿ Typography ⦿ Books on type design ⦿