YWFT: Top ten for 2011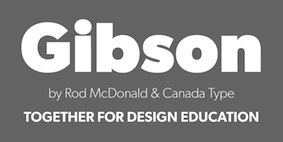 Top 10 Fonts of 2011, selected by YWFT management from their 127-foundry collection. The ranking is based on sales only.
YWFT Hannah (Travis Stearns, 2009). An in-house font that is first for three years in a row.
Strangelove (Marcus Sterz, 2010). Another poster hand lettering typeface.
Cider (Tomi Haaparanta, 2010). A signage script face.
Graphique Pro (Ralph M. Unger, 2008). An all-caps shaded headline beauty.
Idler (Mark Butchko, 2011). A beveled and display family.
YWFT Ultramagnetic (Mike Cina, 1999). YWFT Ultramagnetic has been used by Harley Davidson, Starbucks, Disney Channel, Best Buy, Nike, Wired Magazine and Architecture Magazine, to name a few. YWFT link.
Telemark (Juri Zaech, 2011). A monolinear slab serif family.
YWFT HLLVTKA (Eric Carlson, 2007).
YWFT Signature (Michael Cina, 1998). A hand-printed typeface.
Gibson (Canada Type, 2010). A useful humanist sans family by Rod McDonald, Patrick Griffin and Kevin King.
EXTERNAL LINKS
YWFT: Top ten for 2011
MyFonts search
Monotype search
Fontspring search
Google search

INTERNAL LINKS
Choice of fonts ⦿