Communication Arts Typography Competition: 2012 Typography Annual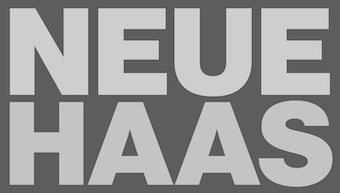 Communication Arts had its second annual typography competition in 2012. The jury consisted of Erik Spiekermann, Richard Kegler and Tiffany Wardle de Sousa. From 1723 entries, 150 winners were selected in many categories. Of these 150, 19 were in the type design category. The winners in that category:
Steinweiss Script (Alphabet Soup Type Founders).
Socialism (FontBit).
Be Serif (FontBit).
FF More Family (FontFont).
FF Sero (FontFont).
FF Spinoza Pro (FontFont).
Aria Pro (Fountain Type).
Smidgen (House Industries).
Barun Jiwon Book (Jiwon Lee).
DIN Next Arabic (Linotype).
Neue Haas Grotesk (Linotype).
Palatino Sans Arabic (Linotype).
Hiatus (Stephen Rapp).
Poem Script (Sudtipos).
Semilla (Sudtipos).
Chartwell (TK Type).
Regal Finesse (Panos Vassiliou).
Samantha (Laura Worthington).
Alana (Laura Worthington).
EXTERNAL LINKS
Communication Arts Typography Competition: 2012 Typography Annual
MyFonts search
Monotype search
Fontspring search
Google search

INTERNAL LINKS
Past type competitions ⦿