Majestype [Dexsar Harry Anugrah]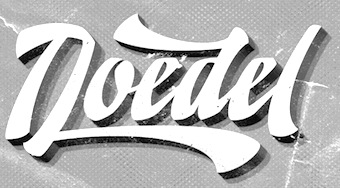 Dexsar (b. 1991) lives in Makassar City, South Celebes, Indonesia. Starting in 2012, he designed free typefaces. In 2013, he went commercial as Majestype.
Creator of the free logo font Dipanegara (2012), DHF Broffont Script (2012), the hand-printed DHF Semangat 2012 (2012), and the pretty hand-printed typefaces DHF Quinta's Diary (2012) and DHF Happy Birthday Ryan (2012).
In 2013, he added DHF Story Brush, DHF Milestone Script (a tattoo script available from 123 Creative), DHF Dexgraffiti Return and DHF A Great Happiness (hand-printed), Roverd (signage script), Story Brush (brush face), Broffont Script (retro signage script).
Typefaces from 2014: Bandung (a flowing connected brush script, done with Erwin Indrawan), Aceserif Regular, Doedel (signage script), Goodfy (brush script).
Typefaces from 2016: Rephone, Antebras (hand-crafted poster typeface), Zephan (calligraphic script), Hayne Script.
Typefaces in 2017: Kayto (brush script).
Fontspace link. Facebook link. Dafont page. Creative Market link. Behance link.