Mostafa El Abasiry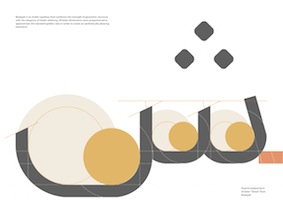 Alexandria, Egypt and Stockholm, Sweden-based creator of these Arabic typefaces in 2019: Kaleel.
Typefaces from 2018: Moltaqa, Mateen, Jadeer, Taiween, Lafeef (rounded), Tamema, Ikseer, Origami (a color font), Fenoon, Dahka, Tajreed, Oajoubi.
In 2017, he designed Etlalah, Tashabok, Olfah, Zahey, Alama, Takween (based on the Mashrequi writing style), Loabah, Makeen, Maheeb, Enferad, Paxalah (a pixelish Arabic typeface), Mozarkash (deco style).
Earlier typefaces: Fokaha (2016), Khetab (2016, Kufic), Taleeq (2016), Saiihah (2016, an experimental Arabic typeface), Ahaleel (2016), Inseyab (2016, a monoline Arabic typeface), Ostouri (2015, a heavy calligraphic Arabic typeface), Kaleem (2015, Arabic display typeface), Ebhaar (2015), Tarhaal (2015), Jazeel (2014), Hetaf (2014), Bareeq (2014), Tawasul (2014), Wahaj (2013), Bedayah (2013, a geometric Arabic typeface), Atyaaf (2013, a multiline display face), Aqlaam (2012, Arabic), Falak (2012, Arabic typeface), Ahlan (2012, Arabic typeface), the hairline Arabic typeface Khayal (2012), the fat octagonal typeface PolyFont (2012), the corporate typeface Tasreeh (2012), the comics book font Nokta (2012), Ekleel (2012), Friendo (2012), Retro Town (2012, free demo), and the pixel typefaces Kufigraph (2012), Raqami (2012) and Pixelogist (2012).
Arabic typefaces made in 2013: Fekrah, Fenoon (square Kufic style).
Creative Market link. Dafont link. Behance link. You Work For Them link for Scribo Studio.
EXTERNAL LINKS
Mostafa El Abasiry
Dafont page
Behance page
Creative Market page
MyFonts search
Monotype search
Fontspring search
Google search

INTERNAL LINKS
Type designers ⦿ Type designers ⦿ Hexagonal typefaces ⦿ Type design in Egypt ⦿ Pixel/bitmap fonts ⦿ Sites with only a few free fonts ⦿ Comic/cartoon fonts ⦿ Commercial fonts (small outfits) ⦿ Typefaces and type design for Arabic ⦿ Type design in Sweden ⦿ Calligraphic typefaces ⦿ Typefaces related to origami ⦿ Multicolor typefaces ⦿