Burnhaus Studios [Jason Burnhaus]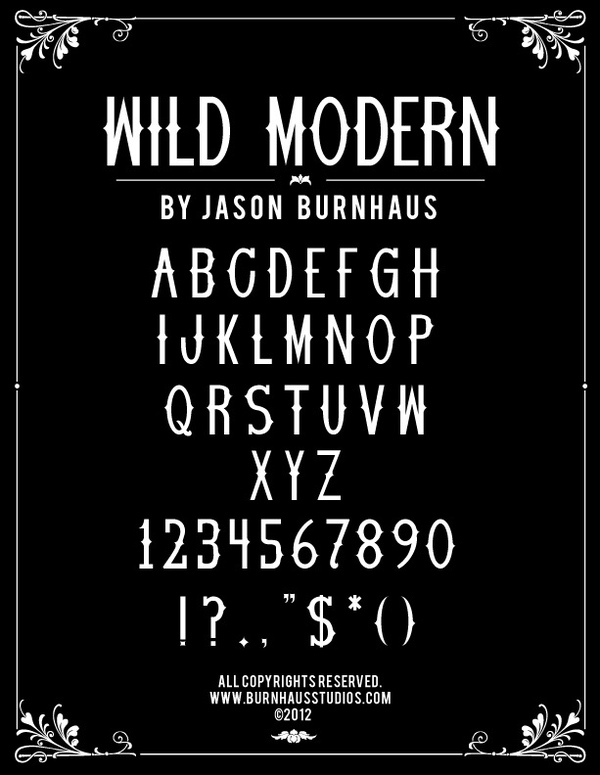 Creator of these typefaces in 2012: Monogram (octagonal), Phys Ed Dept (athletic lettering), Wild Modern (spurred Far West face), and Queens Bridge (bubblegum, psychedelic).
Jason lives in New York city. All the fonts can be downloaded from his site (Burnhaus Studios), but three of the four downloads do not work.