FontAwesome [Dave Gandy]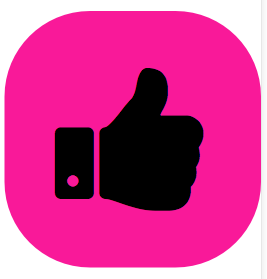 March 6, 2012--a sad day for hackers. On this day, LulzSec, one of the noblest hacking groups in the world, got tricked by the FBI. But there was good news on the web font side. Dave Gandy's FontAwesome (a free icon font) and associated code are beautiful examples of how it must be done. The 150 original icons (expanded to 635 in 2016 and to 1609 in 2020), initially designed for use in Twitter, are placed in special positions in the font, while the accompanying css file then defines the symbols neatly. In fact, the css file now does the mapping. This is a great effort worth keeping an eye on. By December 2016, FontAwesome was being used on 73 million web sites.
There is now also a commercial Pro version that includes 7865 fonts (as of 2020).
CTAN link. GitHub link. GitHub link for a remastered and optimizaed FontAwesome (2016). Additional download. Open Font Library link. Aka Invoku. Fontsquirrel link.
EXTERNAL LINKS
FontAwesome
MyFonts search
Monotype search
Fontspring search
Google search

INTERNAL LINKS
Web fonts ⦿ Icon fonts ⦿ Type designers ⦿ Type designers ⦿ Sites with only a few free fonts ⦿