Pedro Teixeira Foundry [Pedro Alexandre Teixeira]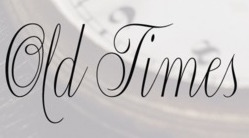 Pedro Alexandre Vilas Boas Teixeira is a Porto, Portugal-based type designer. Creator of the monoline gemetric organic sans typeface Constantine (2012). In 2016, he designed the comic book typeface Crazy Cartoon, the brush script Forever Brush Script, the sans typeface Rabelo, Westkreep (a wide wood type typeface), the tall cigarette typeface Long Tall Palito and the rounded sans typeface Sogu.
Typefaces from 2017: Signaturistar, Toxic Marker (dry brush), Scratched Brush Script, Serene Textured (script), Feris Script, Boemia, Savage Adventure (brush script), Casual Mark Script, Rough Beauty Script, Cartoon US Presidents.
Typefaces from 2018: Constancia Script (a thin refined calligraphic script), Bow Tie (script), Black Fox (upright script).
Typefaces from 2019: Aleante Sans (+a variable font option, Lets Get Crazy (script+sans), Stylish Marker.
Typefaces from 2020: Cursive Signa Script Variable (a signature script), Zinekiss.